Remembering Gene Reynolds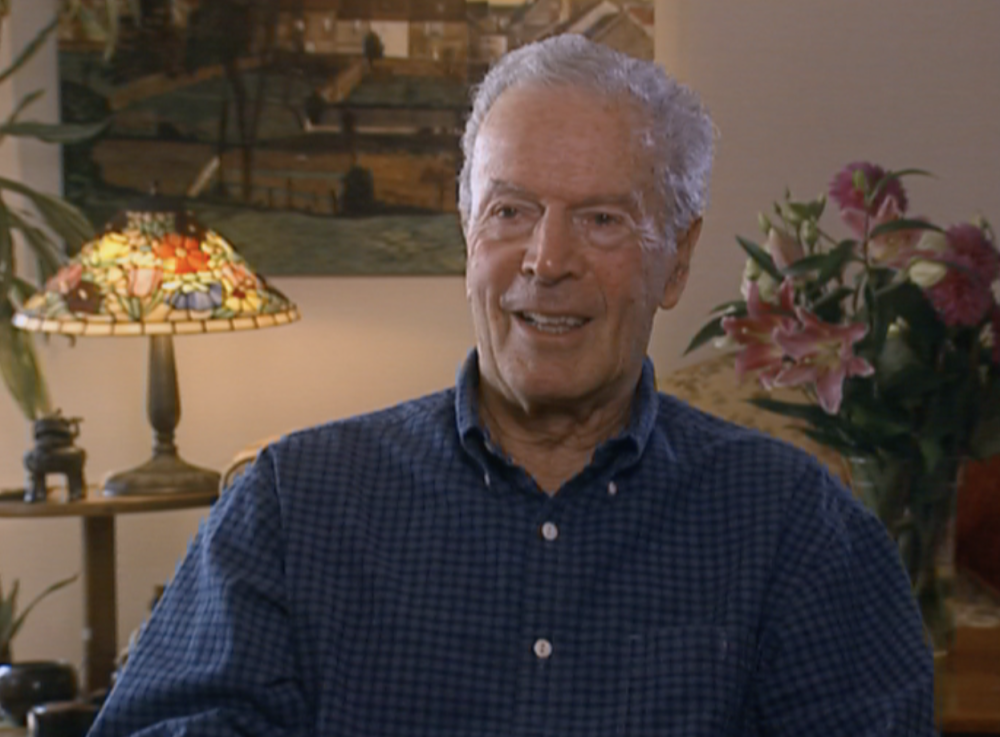 We're sad to learn that producer/director Gene Reynolds has passed away at the age of 96. Reynolds began his career as an actor before moving into casting on television shows including Peter Gunn and Bonanza. He then turned to directing, working on Hogan's Heroes, My Three Sons, among other series. In 1972, Reynolds co-created M*A*S*H with Larry Gelbart, and served as producer throughout the series run, as well as writing and directing many episodes. He also co-created Lou Grant with Allan Burns and James L. Brooks. He was the winner of four Emmy Awards for both M*A*S*H and Lou Grant.
Below are some selections from his 2000 interview:
On how M*A*S*H came about and how Larry Gelbart became co-creator :
"They had done that feature at Fox. Beautiful film that Altman directed and Ring Lardner, Jr. had written the screenplay. And they wanted to do a series. It was a big hit as a movie. It made a lot of money as a movie and they wanted to do it as a series. And [William] Self… said to me, 'I want you to do the pilot [as producer-director].' Which is a real compliment. And so I called Ring Lardner, Jr. to write it. Ring was on a job. He says, I can't do it. … I had a friend, whom I had known since I was eighteen years old, was probably one of the finest comedy writers in the business, Larry Gelbart, who was living in England. And the year before, my wife and I were in England and we'd had dinner with Larry and he said, let's do a pilot sometime. He said, come over here, take a couple of weeks, work out the story, and, I'd love to work with you. And so after Ring was no longer available… I call Larry. And he said, love to do it. He says, 'I'm producing a show called the Marty Feldman Show, in London. But if you come over here we'll at it nights. We'll work out the story and then I'll write the script.' So we did that, my wife and I, we went to London and… I would go up there from seven o'clock until nine, whenever he got too tired I'd leave, and after about a week's time, five nights in a row, we had the story worked out. Then I came back here and I attempted to cast the show."
On M*A*S*H's legacy:
"I think it will be remembered for a long, long time, for the stories and for the performance and for the shows themselves. I don't know how much of a breakthrough it was. The only thing about the breakthrough is that it was terribly well done and…the thing that was unusual about M*A*S*H is that it dealt with the wastefulness of war. It had a serious premise underneath all the kind of high-jinx and so forth. How much of a breakthrough it was, I don't know except that I think that the seriousness of the premise and the comedy was a very good mix, with great characters and so forth."
On Lou Grant as an hour-long dramatic spin-off from Mary Tyler Moore, a sitcom:
"Well, what happens is, generally speaking, your form is dictated by content. If you have just a little whiff of a story, you write a short story. If you have a picturesque episodic story that lasts three generations, it's a novel… or a mini-series, or whatever. Half-hour shows usually have kind of a limited story. Now [CBS] said we want an hour show. So the form, in this case, dictated content. If you have four acts, you've got to bring them back for four acts, meaning at the end of act one you've got to have a pretty good hook into your audience to bring them back for act two, act three, and eventually act four. So it's a lot of story and it changes the content, certainly, and it changes the nature of the show. You can use a lot of humor in it but you can't do wall-to-wall sitcom jokes where you need five jokes a page or whatever it is. At any rate, that was what was interesting about Lou Grant, they said, we had to have stories that would carry us for four acts and it changed the nature - that's how Lou Grant differed from Mary Tyler Moore."
On his proudest career achievement:
"I think M*A*S*H is probably the most satisfying experience. They've all had their moments where I thought that there were things that I was able to contribute that were very satisfying in terms of expression. They all have that. Everything has that. The main idea is that whatever you do… you've got to fall in love with something within the project that you find to be really exciting and worthwhile and that you want to really fulfill and realize. And if you do that, you must do that with everything you do, and if you don't, you shouldn't do the project. … You should have a passion and a real caring, and to fall in love, to really find something that is really precious, something that's really exciting and worthwhile to fulfill in the material."
Watch Gene Reynolds' full interview and read his obituary in The New York Times.