From the Collection: October 2019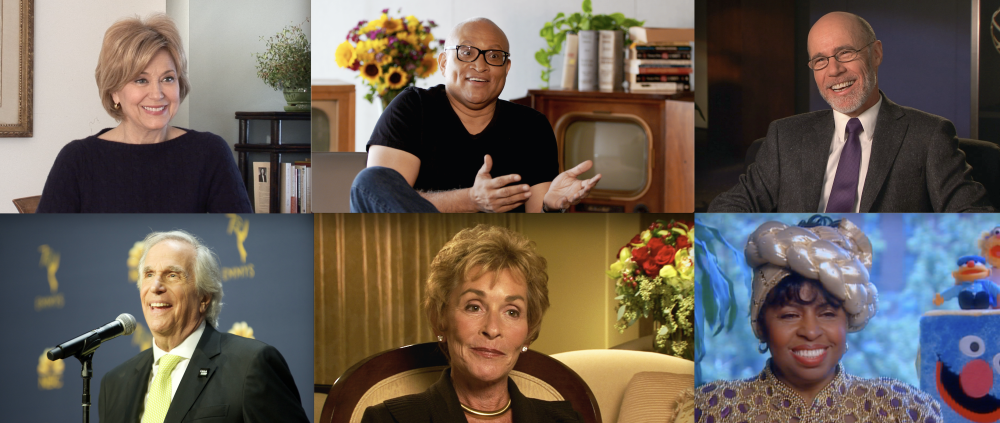 October 11 is National Coming Out Day, and we're celebrating with our Google Arts & Culture exhibit featuring stories from some of our LGBTQ interviewees, including Paris Barclay, RuPaul Charles, Sheila Kuehl, and more!
October marks the 60th anniversary of one of the seminal television shows of the 20th century: The Twilight Zone. Created by, and, quite memorably, introduced weekly by Rod Serling, the first episode aired on CBS on October 2, 1959.
Writer/associate producer Del Reisman recalls how an earlier experience in Serling's career, when he attempted to write an episode of Playhouse 90 based on Emmett Till and was forced to revise the story to make it less explicitly about that topic due to the network's fear that they would lose Southern affiliates, inspired him to create his own show:
"That was one of the things that kicked Rod into creating The Twilight Zone. Because out of that experience Rod realized that if he took these social stories that were important to him and set them in the undefined future or in another world, 'the Twilight Zone,' that they would be acceptable. And he was right. The same network CBS said okay to those Twilight Zones, which had social content."
The Adventures of Ozzie and Harriet debuted on radio on October 8, 1944. In 1952, the series became a television show, and went on to air for 14 years. Barry Livingston, who appeared on the show as a child actor (and who celebrates his birthday on the 17th of this month!), recalls a lesson Ozzie Nelson taught him about acting:
"He was like, 'Barry, you know you've got to say your line, you've got to listen to the person who's talking, listen to the people who are talking. That's what you've got to do.' That's the best advice that an actor - if you can get that and do it simply, if you just listen to what's being said to you and then you respond to that, that's Acting 101."
Some big names celebrate their birthdays this month, including producer/show creator Chuck Lorre, writer/show creator Terence Winter, TV judge Judith Sheindlin, writer/show creator Larry Wilmore, journalist Jane Pauley, Henry Winkler, and Sesame Street's Loretta Long:
- Jenna Hymes