From the Collection: January 2019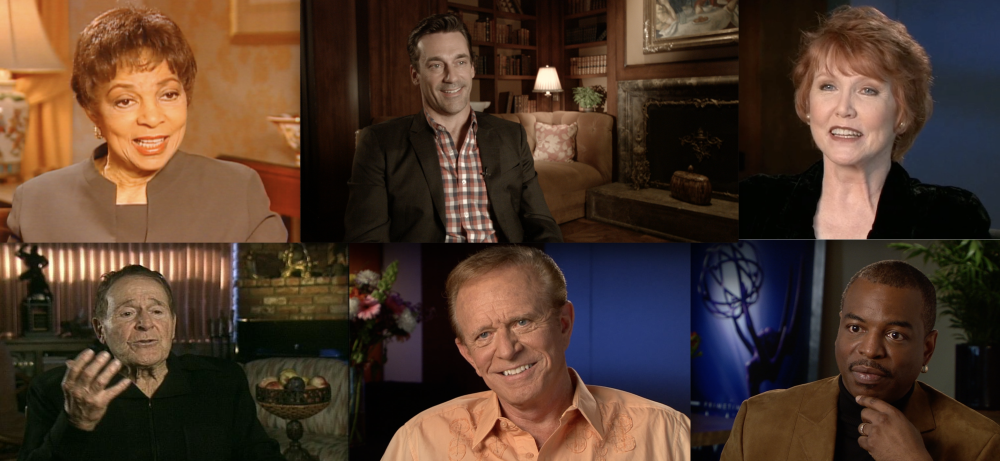 * Happy New Year, everyone! Of course January 1st means the Tournament of Roses Parade! We've got interviews with the two long-running former hosts, Bob Eubanks and Stephanie Edwards. Here is Edwards' take on the deeper significance of this annual tradition:
"I hope it doesn't sound shallow. Our world is in such terrible pain, and on January 1st it seems as though people all decide to be loving and to celebrate life together. I have to say it that way because it's so obvious. It is a visceral celebration of having another chance to start all over again. Bob and I very much feel that, we mention it to each other almost every year; it's a chance to start over again. And as superficial as that might be, it catches you in the gut."
* If you've got a new year's resolutions to get in shape, check out our clips of people talking about working with Jane Fonda on her workout videos. And here's some advice from fitness guru Jack LaLanne:
* 10 years in ago, in January of 2009, we had the pleasure of speaking with Roots, Star Trek: The Next Generation, and Reading Rainbow star LeVar Burton! Burton shared his mission in making television and what he learned from Fred Rogers (whose interview is also not to be missed):
"One of the things Fred [Rogers] and I used to talk about all the time … [was] how our job is to entertain. Yes, that's a part of it. That's a given. … But there was an opportunity, and I think at the early days, during the early days of television there was a really awareness that there was an opportunity here to do more than just entertain. And that's what Roots brought into my life. The awareness that yeah, this medium is really powerful. I mean, in two nights of television, four hours, my life changed irrevocably. I mean, it was like flipping a switch. One day I could go into the supermarket anonymous and the next day I couldn't. … So I was aware of the power of the medium. And aware of how, through good storytelling, with good intent, you can do more than just entertain folks, you know. You could educate them. You could enlighten them. And that's what Fred knew. And so that became, post-Roots, my guiding principle."
* January 21 is Martin Luther King Jr. Day. We have stories from those who interviewed and covered Dr. King as journalists, and those who knew him in the Civil Rights Movement, including Ruby Dee and Dick Gregory. See remarks about him here.
* Be sure to watch this classic interview from our collection, with groundbreaking agent/producer Meta Rosenberg, who we interviewed in 1998. Rosenberg worked at Fox, Paramount, and Warner Bros. during Hollywood's golden age, and went on to become an agent in early television. Later in her career, she developed and executive produced The Rockford Files, among many other accomplishments.
* And since it is January Jones' namesake month, be sure to check out Jon Hamm as he discusses working with her on Mad Men, as Don and Betty Draper:
- Jenna Hymes