From the Collection: April 2019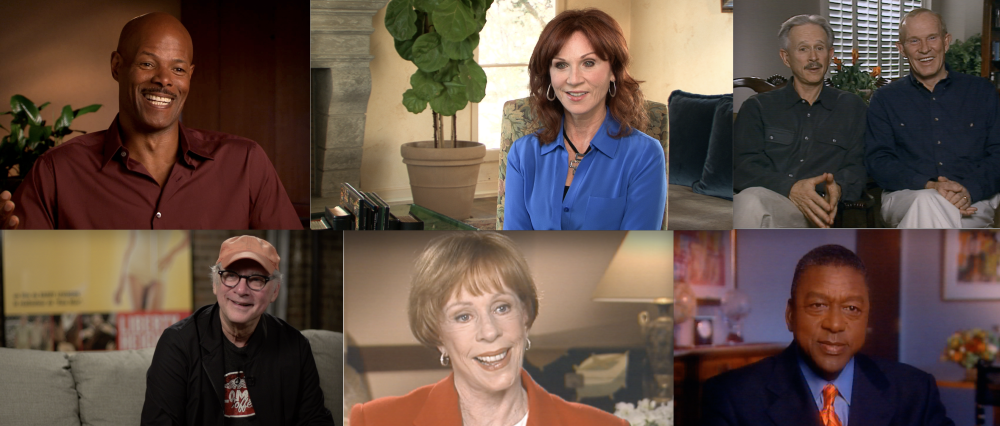 It's April and the people we've featured in our newest Google Arts & Culture exhibit, Television Inventions and Discoveries, are no fools. They talk about some of the biggest inventions and innovations in television, including the wireless remote, the instant replay, satellite technology, and the invention of television itself:
On April 4, 1969 CBS told Tom and Dick Smothers that their groundbreaking variety series, The Smothers Brothers Comedy Hour, would not be coming back for another season. Though this is remembered as the date that the show was cancelled, the Smothers brothers remember it a different way – they say they were, in fact, fired rather than cancelled. Hear their thoughts on this important distinction:
National Siblings Day is April 10! Check out one of a famous group of siblings, Keenen Ivory Wayans, talking about how he and his brothers and sisters were creative when they were kids:
Some of our interviewees celebrating their birthdays this month include George Takei, BET founder Robert Johnson, Carol Burnett, Tony Danza, and Barry Levinson. A few of the birthdays this month are big ones: Louise Lasser and executive Sheila Nevins both turn 80 and director Elodie Keene turns 70!
20 years ago, in April of 1999, we had the pleasure of interviewing Edward Asner, who had this to say about his admiration for The Mary Tyler Moore Show and his character, "Lou Grant":
"I felt so grateful that this was the best character I'd ever been asked to do in terms of film or TV, and the shows were the funniest shows I had seen since I had been in California, the best written. And so, opening night, tape night, everybody was worried about how we would do...and I was enormously blithe about it. It didn't matter if we were cancelled after the first 13 episodes - when would we have had a chance to do such wonderful characters and such a wonderful script? We should have been paying them."
Fireside Theatre, which is credited as being the first successful filmed series on television (according to the Museum of Broadcast Communications' Encyclopedia of Television), turns 70 on April 5.
And finally, as we head toward April 15, instead of worrying about taxes, why not take a moment to remember Taxi! Marilu Henner discusses the sitcom's iconic theme song:
- Jenna Hymes