From Suzanne to Roseanne: When a Show Loses its Star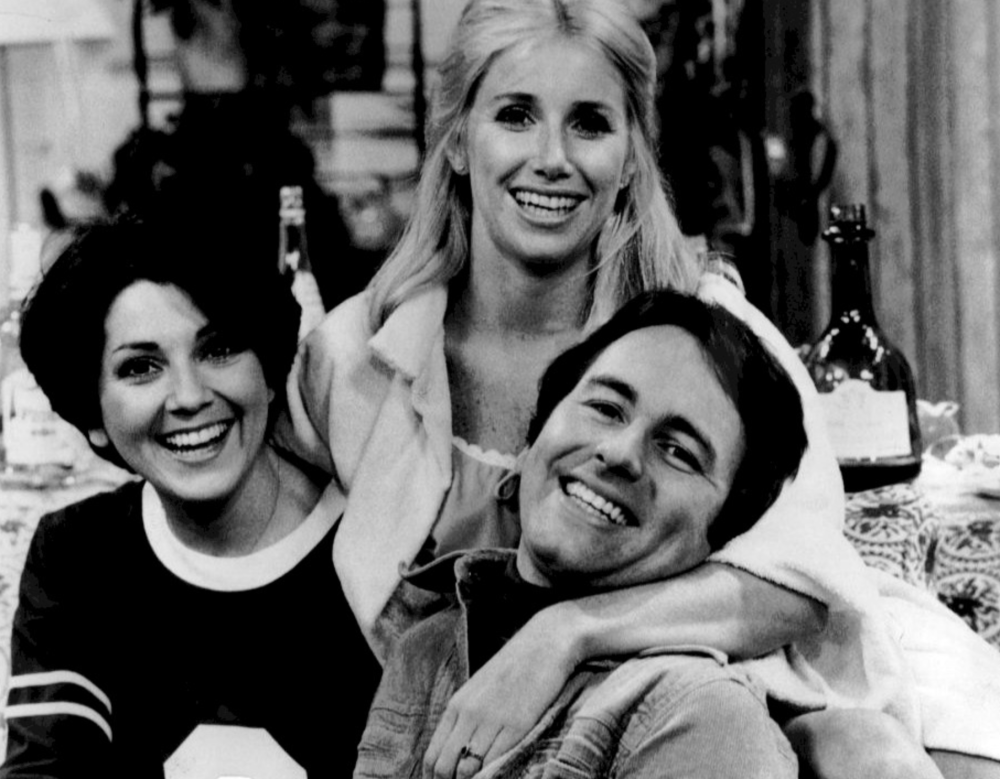 ABC recently announced a premiere date for The Conners, the continuation of last season's smash Roseanne revival. All reports are that it will basically be Roseanne without Roseanne. Can it work? It got me to thinking of other shows that tried to go on without their stars. Some flourished, others, not as much.
One of the most high-profile instances of a show losing its star was in the 1980-81 season of the well-watched romp, Three's Company. Suzanne Somers, who played the most popular roommate, Chrissy Snow, was let go when she requested parity with the compensation men in her position were getting at the time. For her final episodes, she was reduced to short cameos, while the three other stars (John Ritter, Joyce DeWitt, and Don Knotts) had to pick up the comedic slack until a replacement was found in Priscilla Barnes. In the end, Three's Company ran for three more seasons, and Somers made millions with her ThighMaster and various other products.
An instance where things didn't turn out quite as well was with Chico and the Man, a comedy about a cantankerous old man (Jack Albertson) and a young job seeker, played by stand-up comedian Freddie Prinze. The show premiered in 1974 and was an instant hit. It suffered a terrible blow with the untimely death of Prinze in 1977. The producers tried to keep the show going by replacing him with a twelve-year-old boy named Raul (Gabriel Melgar.) The show limped along for one more season, but audiences were too sad to watch the show without Freddie Prinze. Chico and the Man was cancelled after the 1977-78 season.
You may one day tune into an episode of Laverne & Shirley, - the '70s sitcom about two zany brewery workers/best friends, starring Penny Marshall and Cindy Williams - only to feel cheated. There are nineteen episodes of season eight in which Cindy Williams does not appear, even though the title of the show remains the same. Williams left the show in a dispute with Paramount, leaving Penny Marshall as the sole star. Other comedic partners were paired with Marshall during that season, including Carrie Fisher, Vicki Lawrence, and Laraine Newman, but none had the chemistry with her that Cindy Williams did. ABC quietly cancelled the show at the end of the season.
Maybe the gold standard of a successful star-left-the-show is Valerie. The family comedy starring Valerie Harper premiered to decent ratings and critical success. By the end of season two, the show was doing very well for NBC. Valerie Harper was fired in a dispute with producers just after the start of season three, and Sandy Duncan was brought in as Valerie's sister-in-law. The show's name was changed to Valerie's Family. Producers were savvy enough to also increase the presence of Edie McClurg as the wacky neighbor, and to play on young star Jason Bateman's teen heartthrob status. The show (eventually retitled The Hogan Family) ran for four Valerie-less years.
Will The Conners be able to work The Hogan Family magic? Or will it wind up like Sanford Arms? (Don't ask.) I think with a talented cast including John Goodman, Laurie Metcalf, and executive producer Sara Gilbert - as well as a writing team that proved themselves last year - they have a pretty great chance.
- John Dalton