Wink's World - DJ, Hit Maker, and Consummate Game Show Host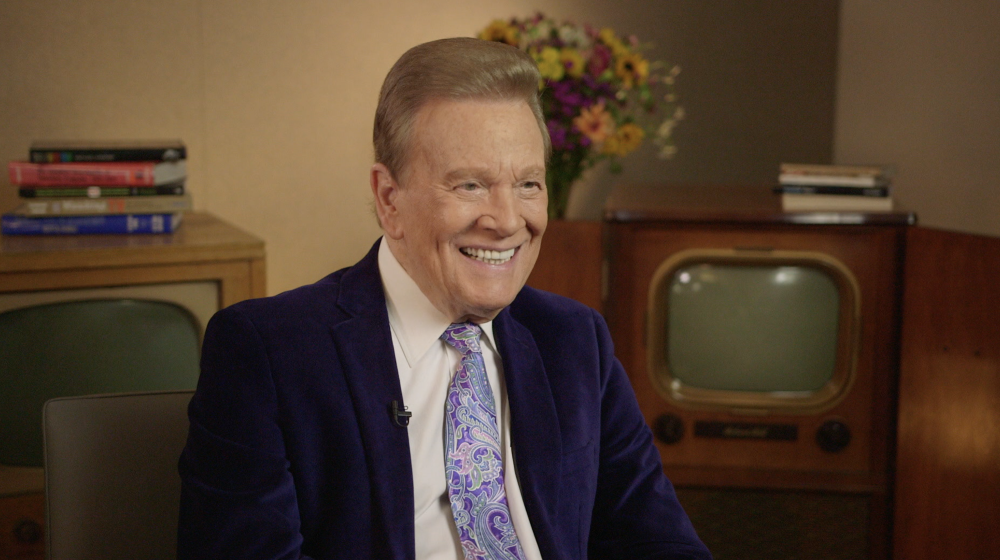 In the winter of 1996, I was doing odd jobs in Hollywood. Some of them very odd, including being a paid studio audience member. Eight bucks an hour. Sounds like an easy gig, but having to sit through four hours of George & Alana was somewhat trying on my buttocks, and my soul. One morning I got the call to go sit in on a taping of a new Disney Television-produced game show called Debt.
I was excited to find that Wink Martindale would be hosting. They only needed to have paid audience members because the show hadn't started airing yet. I'd been a huge fan of Wink's when I was a kid, watching Tic Tac Dough every day, and, for a long period, rooting for Guinness Book of World Records-recognized contestant, Thom McKee. As I sat in the audience of Debt, it began to dawn on me: "I could be on this show. I could WIN this show." It was mostly trivia questions that Gen-Xers would know, and I believe I knew the answer to every single question I saw Wink ask over the three episodes taped that day.
Several months later, I find myself on the set of Debt – not as an audience member this time, but as a contestant. Having handily vanquished my two opponents, I'm now in the bonus, double-or-nothing round. During commercial break, Wink leans over to me and says, "Ya know, John, I gotta tell ya. I just love givin' away some of the mouse's money." "And I love taking it Wink," I reply. The bonus double-or-nothing question is a complete gift to me. "Name the street that Archie and Edith Bunker lived on in All in the Family." The two simple words "Hauser Street" increase my winnings to $10,000. It is by far the most surreal experience of my life.
Earlier this year, I was thrilled to have the opportunity to once again meet with Wink Martindale, and discuss his long and varied career. His wife, Sandy, was lovely, and Wink, himself, a complete gentleman. Let's look at some highlights.
Wink and The King
Wink played a very important role in the rise of Elvis Presley. As a DJ in Memphis, he was the first to give "That's All Right (Mama)" airplay. Later on, he gave Elvis his very first television interview.
Wink Tops the Charts
Later, Wink got into the music business, himself. He recorded the classic "Deck of Cards." The song reached number seven on the Billboard charts and went multi-platinum. It got so big that Wink was asked to perform it on The Ed Sullivan Show.
Wink and the Record Breaker
In 1978, Wink began hosting the show that made him go down in history as a legendary game show host. Tic Tac Dough was a syndicated show, and did pretty well in the ratings. The ratings increased greatly when contestant Thom McKee won 89 games in a row, defeating 43 other contestants. McKee won eight cars, three sailboats, sixteen vacations, and $312,700 dollars. He held the record for most prizes won on a television game show until Ken Jennings came along on Jeopardy! in 2004 and cleaned up.
It was a privilege getting to sit down with Wink Martindale and hear his story. What impressed me most was his great longevity and adaptability. He started as a DJ, became a television host of local, American Bandstand-type dance shows, was a successful game show host, and later morphed into a Gen-X pop culture icon.
And, of course, he was instrumental in me getting some of the mouse's money! Thanks, Wink!
- John Dalton