When A TV Legend Signs Off For Good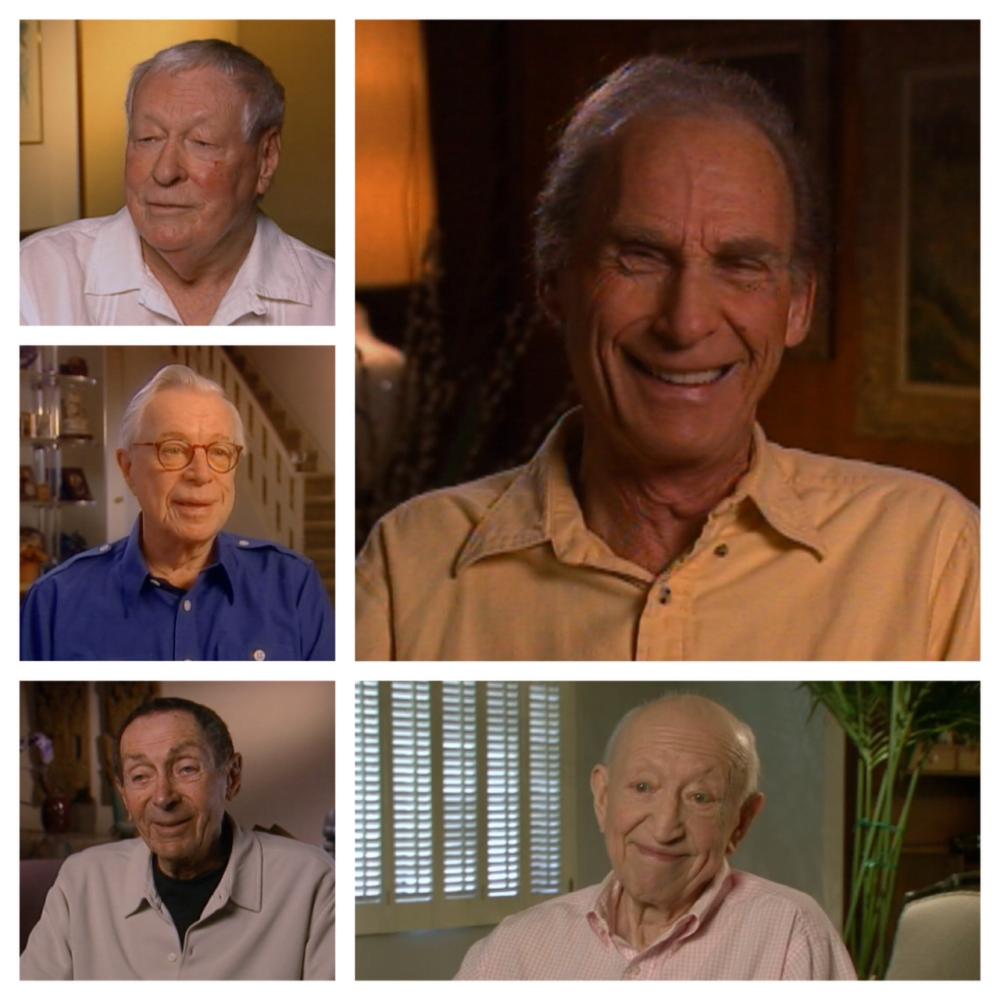 There are a lot of things that I love about my job here at the Archive of American Television. I get to watch, clip, and catalog our interviews with some of the greatest minds ever to work in television, people like Milton Berle, Dick Van Dyke, and Carol Burnett. I get to watch episodes of TV shows like The Mary Tyler Moore Show, All In The Family, and Sex and the City as part of research for news pieces I'm writing. And I get to read fantastic books like The Last Lone Inventor, Sit Ubu, Sit, and Sunday Nights at Seven about juicy behind-the-scenes moments in television history. All that's the good stuff. The fun stuff.
But another part of my job involves putting together obituaries when one of our interviewees passes away. That part is tough. Whenever a television star, past or present, dies, I get dozens of text messages and emails letting me know. I'm known around the office as the Grim Reaper. I don't particularly love that people associate me with the deaths of those who made an impact in television. But then again, maybe I do.
It's been a rough month or so for interviewee deaths. The Facts of Life and Silver Spoons co-creator Ben Starr passed away. M*A*S*H editor Stanford Tischler died. Gilligan's Island's Russell Johnson left us. Rudolph The Red-Nosed Reindeer producer Arthur Rankin, Jr. is no longer around, and just yesterday, Your Show of Show's Sid Caesar traveled to the great beyond. For me, that means assembling clips and highlights from these people's interviews, putting together a writeup, and sending it all out to the interwebs. It's all often done somewhat routinely now since I compose obituaries fairly regularly, and it's always depressing realizing that these people who did so much for television are now canceled for good.
But there is a silver lining to my role as the go-to gal for obits. Our interviewees aren't always in the headlines anymore. Many of them no longer work in television, or they work behind-the-scenes and just aren't recognized in the same way that those in front of the camera are. When an interviewee passes away, I have the supreme honor of bringing some much-deserved attention to that person's life and work. I get to remind people that Ben Starr wrote "The Personality Kid" episode of The Brady Bunch - the pork chops and applesauce one. I get to let people know that Stanford Tischler was once a sound effects editor who worked with Frank Capra on It's A Wonderful Life. I get to spread the word that Russell Johnson, Gilligan's Island's "Professor," was a proud World War II vet. I get to remind people that Arthur Rankin, Jr. was responsible for that animated version of The Hobbit. And I get to tell people that Sid Caesar once dangled Mel Brooks out of a window. I get to tell you about the forgotten or overlooked treasures of people's lives. And that's actually pretty great.
So yes, I'm sad today, because I had to write five obituaries in the past four weeks. And I'm particularly sad because damn, did I love Sid Caesar. From that moment in grad school when I saw a clip of him and Imogene pantomiming, speaking no words for over TWO minutes, and realizing that this was the type of genius work that used to be revered on television, I was hooked. I love that he entertained the troops by organizing dances and playing the saxophone when he served in World War II. And I love any time and every time he ever appeared on-screen with Carl Reiner. To me, Sid Caesar was truly one of the greats, and I wish that George Carlin would appear in front of me with a time-traveling phone booth to take me to a seat in the live studio audience of Your Show of Shows. Alas, that's not likely to happen (a girl can dream), but I can clip Sid's interview, and write a paragraph about his life, and hope that if you see my post on Facebook, or on Twitter, or see one of our clips or quotes picked up in another article, you'll take a moment to remember just how amazing he was and to celebrate his contributions to television, and frankly, to the happiness of millions of people.
Sid Caesar's response to our question, "How would you like to be remembered?" was short and sweet: "I brought laughter to the world." So remember that. Go watch one of his sketches on YouTube, and laugh - believe me, you'll laugh. Remember that these American television legends who pass away created some of the most memorable moments that we will ever have the pleasure of seeing on the small screen. It's ok if you get sad, like I do, but do me a favor and revel in the lives of these fantastic people, too. They may be with the old TV transmissions in the ether now, but we can re-run their achievements forever.
- Adrienne Faillace
Content Manager, Archive of American Television