Understanding Ohlmeyer: Requiem for an Executive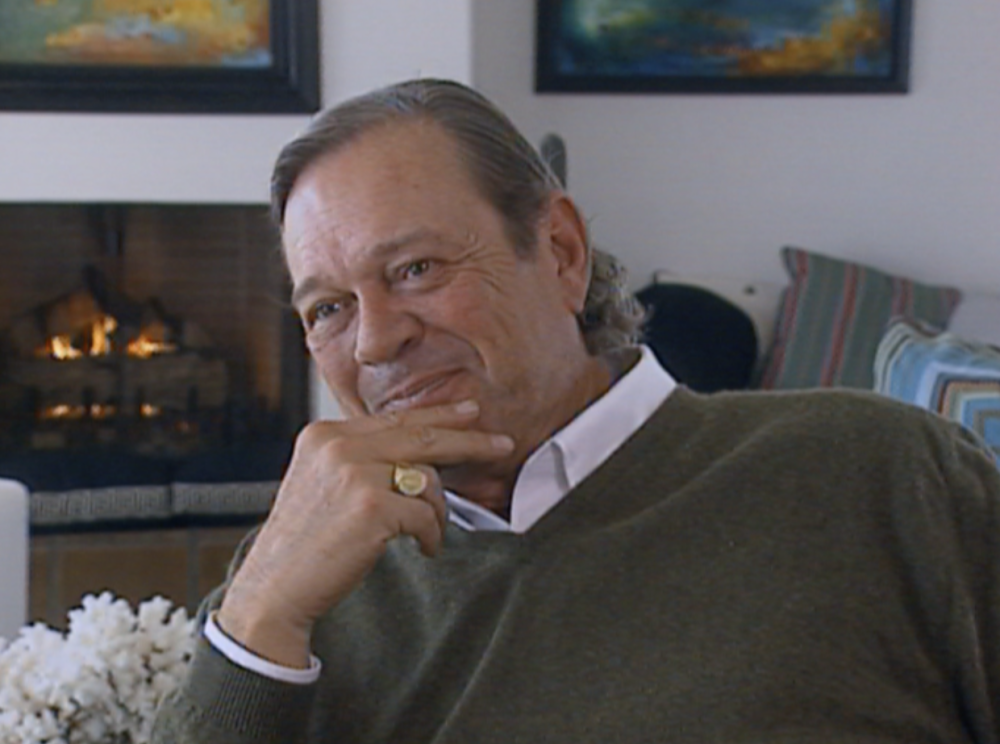 I'd never been Don Ohlmeyer's biggest fan. Even the most casual viewer couldn't escape his name as having been involved with some of the biggest television stories of the '90s when he was president of NBC, West Coast. A verbose, larger-than-life figure, he reminded one more of an old-time Hollywood mogul than Grant Tinker or Brandon Tartikoff.
In 2004 I was asked to do the research and write the questions for his interview. I considered it an excellent opportunity to ask him about a few things he'd been connected with that I'd found questionable. There was his role in the NBC late night wars of the early '90s. I was also curious about his role in the firing of Norm MacDonald as Weekend Update news anchor from Saturday Night Live. And finally, there was his well-documented friendship with O.J. Simpson. I was thrilled to be invited to watch the interview being taped.
The interview, conducted expertly by Dan Pasternack at Don Ohlmeyer's home, turned out to be quite a journey. The saga of the creation and early years of Monday Night Football, and the stories about his mentor Roone Arledge, and about Howard Cosell and Frank Gifford were endlessly fascinating, even to a non-sports fan like me. Ohlmeyer related them in a way that was humble and even soft-spoken, which was not at all what I might have expected.
Things took an emotional turn when he discussed the 1972 Munich Olympics and spoke of the horrific terrorist attack on the Israeli athletes that year. He recalled the roles of Arledge and Jim McKay in reporting the news in a way that was straightforward, but was sensitive and showed restraint. As I watched, it dawned on me that Don Ohlmeyer was a man who'd witnessed his share of history, and seemed to have it all in perspective. When he asked for a moment after remembering those events, we obliged.
Eventually Dan Pasternack broached the topic of Jay Leno versus David Letterman. Ohlmeyer had been a staunch believer in Leno first getting The Tonight Show, and then keeping it when other NBC executives began to doubt the initial decision to hire him. He detailed the qualities he saw in Jay that he suspected would wear better over time, and attributes in Dave that might not. From a business standpoint, it turned out he'd been correct. In the long run, Leno won out in the ratings several years running, and eventually retired from late night on top.
As a huge fan of Norm MacDonald, I was most interested to hear Don's reasoning for Norm's dismissal. He explained it as having to do with ratings. He told us that for the first time in the history of Saturday Night Live, viewership was down for the Weekend Update segment. He suggested we go view the tapes of Weekend Update from 1997, saying that joke after joke laid flat. In 2004, seeking out those episodes was easier said than done, but a quick look in 2017 bears out his claim.
When asked if Norm's dismissal had to do with the O.J. Simpson jokes Norm had been telling each week, he dismissed the notion out of hand. Of his own friendship with Simpson, he stated, "I was brought up that you don't desert a person who's been one of your best friends for 27 years because they're at the darkest moment of their life… guilty or innocent, you don't desert a friend."
Agree with Ohlmeyer or not, that day I came to admire his principles, his brilliance as a television executive, and even his humanity. This interview changed the way I thought about Don Ohlmeyer. I think it demonstrates why our interviews are so essential. It gave me a perspective on the man, and on television in the '90s, that I otherwise never would have had. It filled in a big piece of the puzzle of television history. And his first person account of Munich, 1972 is invaluable.
Toward the end of the interview, Don Ohlmeyer spoke candidly about taking on his own substance abuse problems, and how that process changed his outlook on life. I highly recommended watching his entire interview to hear the story of his wild, tumultuous, and eventually triumphant life. One of our best interviews, it is a uniquely American story. Rest in Peace, Don Ohlmeyer.
- John Dalton