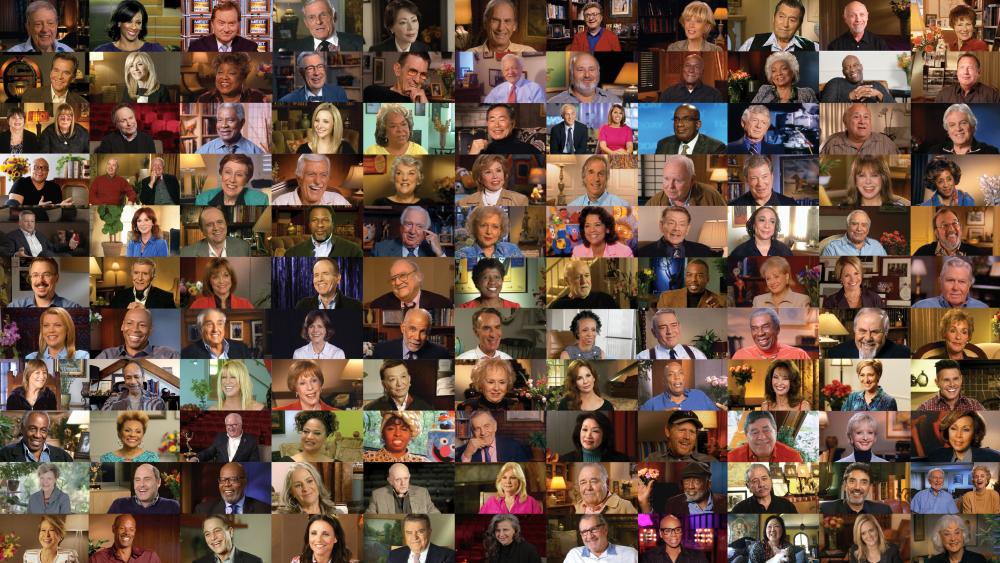 The Interviews turns 25 this year!
In celebration of two-and-a-half decades of capturing the behind-the-scenes stories of television's pioneers and groundbreakers, here's a look back at some of The Interviews' major milestones:
1996: Television executive Dean Valentine dreams up the idea to create an oral history program to record the tales of television's earliest professionals. With the support of then-Television Academy president Richard Frank and Foundation chair Thomas W. Sarnoff, a pilot program of six interviews is launched. The first interview, conducted on May 14, 1996, is with Leonard H. Goldenson, the founder of ABC.
1997: After the success of the pilot program, the Archive of American Television is declared an official program of the Television Academy Foundation, with a mission to preserve the stories of the pioneers of television -- both in front of and behind the camera.
1999: The 100th interview is conducted on March 17, 1999, with actor James Garner.
2009: The first website to house the collection goes live as emmytvlegends.org.
2017: In celebration of the program's 20th anniversary, the Archive of American Television is re-branded as The Interviews: An Oral History of Television. In recognition of the shifting television landscape, the program broadens its scope to focus not solely on the pioneers of television in the medium's earliest days, but also on the groundbreakers bringing much-needed changes to the television industry.
2018: A newly-designed website with enhanced capabilities debuts as TelevisionAcademy.com/Interviews.
2020: Due to the COVID-19 pandemic, The Interviews begins remote video interviews. The first, conducted via Zoom on May 6, 2020, is a follow-up conversation to writer Alan Zweibel's initial in-person interview.
2021: The Interviews continues to conduct remote video oral histories via TheirStory, including conversations with comedian/actress Margaret Cho and actor/producer/director/writer Tim Reid.
The Interviews also begins the process of preparing the now 900+ interviews in the collection for long-term preservation and access by partnering with USC Digital Repository as its digital management partner and storage provider.
2022: The re-digitization of the original camera masters begins at USC. Long-term content management partner, FivePaths, begins work to improve the searchability and access to the rich material and metadata contained in the collection.
Looking ahead, The Interviews will continue to conduct new video oral histories while ensuring that the conversations already in the collection remain accessible for generations to come. Thank you for your support these past 25 years, and here's to the next 25!
Learn more about the history of the program here!