Ron Friedman: A TV Writer's Journey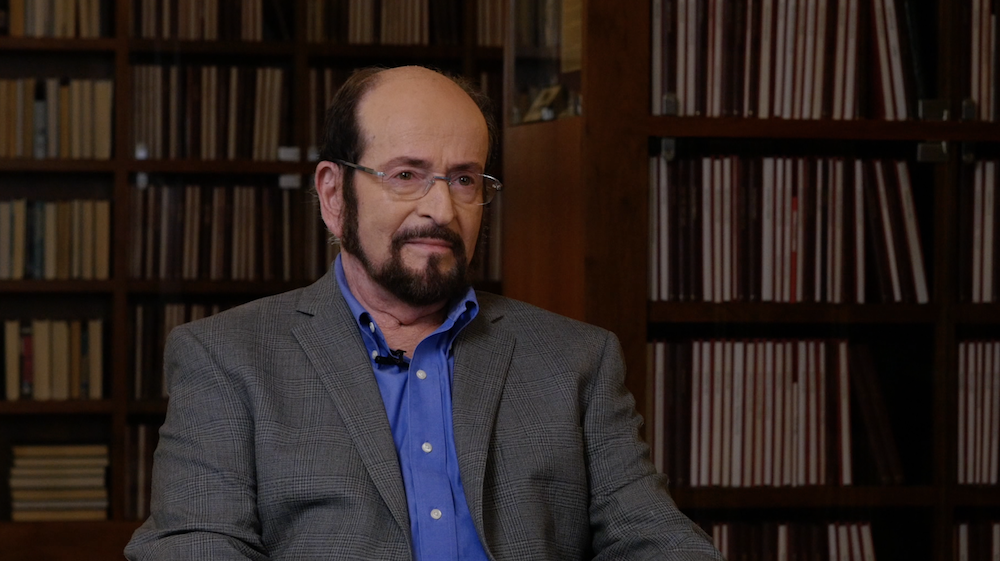 When I was asked to conduct an interview with writer Ron Friedman I was thrilled. Mr. Friedman's name didn't immediately ring a bell with me, but I'd enjoyed the challenges of my three previous interview experiences (which included my all-time hero Garry Shandling) and any chance to sit down and talk to someone on camera about their television career was exciting to me. Ron had an impressive and unbelievably prolific and diverse career. His IMDB page astounded and intrigued me.
Ron began his career as a television writer with The Victor Borge Show, and soon after became something of a journeyman sitcom writer. His '60's credits included My Favorite Martian, Get Smart, The Andy Griffith Show, Bewitched, I Dream of Jeannie, and many other shows from the WNEW and WPIX syndicated lineups of my tri-state area childhood. I'd been unknowingly preparing for this interview since I was five years old.
One of the shows that immediately caught my eye was the special Lucy in London from 1966. Any time we can get a writer to talk about working for Lucille Ball is a great opportunity. There aren't too many of them left, after all. The other show from that period I noticed was my all time favorite Gilligan's Island episode "The Second Ginger Grant." Yes, that's the one where Mary Ann bumps her head and thinks she's Ginger!
On the day of the interview, I chatted with Ron as he was being made-up for the camera. The first thing that struck me was, at 84, he looked and was as quick on his feet as a man in his early 60s. He made every person in the room blush with his wicked, unvarnished observations and jokes.
The interview itself was a fascinating journey from Victor Borge to Transformers. Ron was engaging, funny, and had some unique insights. We got to hear a bit of what it was like to work with and for Lucille Ball on Lucy in London. Even better, he told some hysterical anecdotes involving his writing partner on that project, Pat McCormick.
Ron's time in sitcoms was drawing to a close in the mid-'70s, and one of his last ones was Chico and the Man, the classic starring Freddie Prinze and Jack Albertson. Ron detailed for us how it was working with old pros like Jack Albertson, Della Reese, and Scatman Crothers. Even more interestingly, he spoke at length about Freddie Prinze's struggles with addiction and depression, and what he tried to do to intervene. Sadly, in the end, it appeared that some key people were more interested in the money the show generated than the well-being of its star attraction. I hope that having this story on tape might encourage others in all walks of life to take a different route.
Suddenly in 1976 Ron's career took a quick and surprising turn. He started writing episodes of Starsky and Hutch. In television, once a writer is established in a genre they tend to stick with it. Ron, sensing a shift, and understanding how fluid and fickle the television industry and the viewers at home were, decided to make a big change. He also wrote scripts for Charlie's Angels, The Dukes of Hazzard, B.J. and the Bear, and many other hour-long comedic and dramatic series. He talked to us about making that change from sitcom to hour-long, and why he felt he needed to do it.
After a stint writing for The Fall Guy, Ron made his biggest genre change of all. It would be the third act of his career, and the show he is best remembered for. Hasbro conducted a talent search for writers to create an animated series around their G.I. Joe doll. They loved Ron's concept and allowed him to create the G.I. Joe animated series. G.I. Joe was followed by several other animated series, including Transformers, Fantastic Four, and Iron Man. Ron, who is as liberal as anyone you're likely to meet in Hollywood, talked to us about trying to insert the right message into G.I. Joe for children, despite its inherently militaristic themes.
The remarkable story of Ron Friedman is not only about having uncommon talent. It's about resilience, being adaptable, and having no fear. We interviewed Ron on November 7, 2016, and very soon after I realized how essential those things are in both one's career and in life. He sets a great example, and not only for aspiring television writers.
It was fun and informative afternoon. I hope you all enjoy watching the interview as much as I enjoyed conducting it.
- John Dalton