Remembering Sid Sheinberg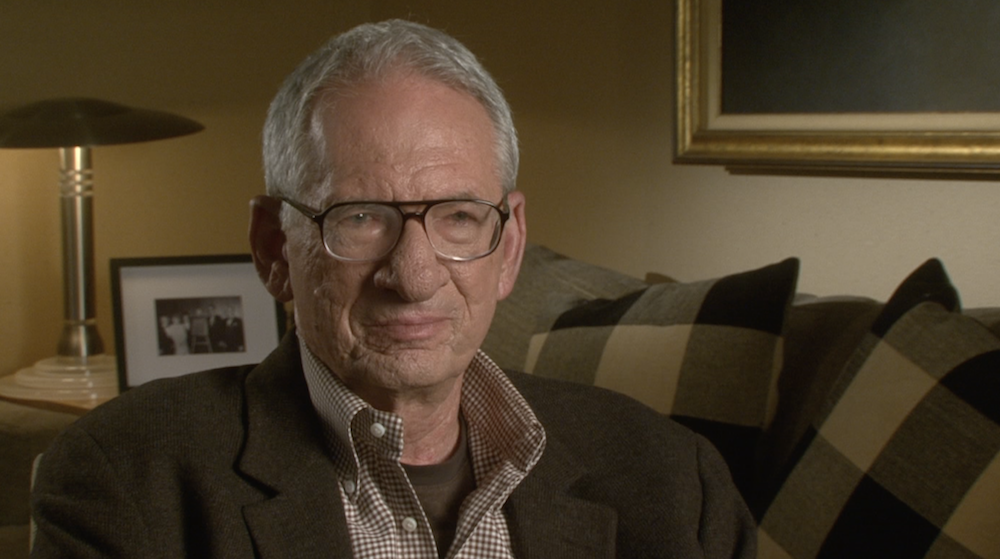 We're sad to learn that executive Sid Sheinberg has passed away at the age of 84. Sheinberg began his career at Revue Productions, which was the television production arm of MCA, working on shows including Wagon Train and The Virginian. Revue Productions evolved into Universal Television, for which he served as Vice President and signed a young, unknown filmmaker named Steven Spielberg to a writing and directing contract. Sheinberg went on to become President and COO of Universal Studios and MCA, and later created his own production company.
Below are some selections from his 2010 interview:
On signing Steven Spielberg:
"I saw this thing called 'Amblin'.' And I asked [the studio librarian] to arrange for the guy who had made this to see me the next day, that I thought it was very well done. I'd like to talk to him about coming aboard. This very scrawny, I mean scrawny, I mean with a capital S, guy with the big glasses comes into my office the next day. And introduces himself and I tell him how much I liked the product that he showed me. And how we'd like to make a deal with him. And he said, 'I have only one request… that I'm allowed to direct a film before I'm 21 years old.' And I told him, as I've been quoted a thousand times, I said, 'I will try but I can't promise you that because I can't go around ordering people to use directors. I mean, I may have the authority to do, but I'm not going to do so and that would be bad.' So I signed this contract with him. It is a 7 year contract. He's guaranteed $300 a week. And he comes to work. And I took the responsibility quite seriously. And we were making a show at the time called Night Gallery … and this segment was produced by Bill Sackheim … and I convinced Bill to use Steven because he used to take pride in starting young directors, as I do."
On what he learned from executive Jennings Lang:
"I think one thing I learned from Jennings is to be brave. … Jennings was really brave when it came to dealing with people. And he convinced me that I could do things I didn't think I could do. I mean, I'd never made deals before. I was a lawyer. You know, lawyers negotiate force majeure clauses and what happens when there's a strike and things of that sort. Not basic money points. Well, he convinced me I could do it. And then he later convinced me that I could be as creative as anybody else. And I would say he was the most significant person in my evolution from a legal business type to a creative production genius, which of course, I became."
On advice to aspiring executives:
"I think one of the things I would say ... is if you're fortunate enough to be in a place or with a person or persons that are supportive of you and where you are learning and accomplishing things, don't jump around. Stay where you are. Learn what you can from the people that have faith in you. I think that's good advice."
Watch Sid Sheinberg's full interview and read his obituary in Variety.