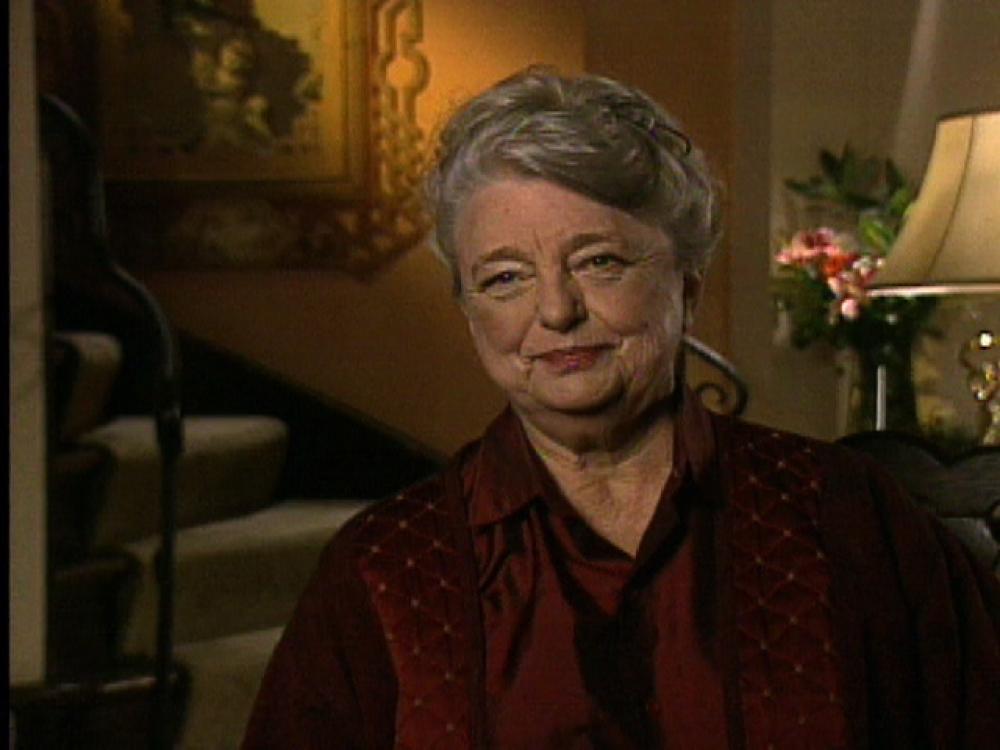 We're sad to learn that costume designer Rita Riggs passed away on Monday, June 5, 2017 at the age of 86. Riggs worked at CBS early in her career in the costume department of shows like Climax!, Shower of Stars, and the classic anthology series Playhouse 90. She also worked at Revue Studios with Alfred Hitchcock on Alfred Hitchcock Presents, and later on Psycho, The Birds, and Marnie. Riggs is perhaps best known for working on Norman Lear's shows throughout the 1970s - she did costume design for All in the Family, Maude, Sanford and Son, Good Times, One Day at A Time, Mary Hartman, Mary Hartman, and The Jeffersons. She also worked on the feature films Seconds, Petulia, and Yes, Giorgio.
Below are some excerpts from her 2003 Archive interview:
On working on All in the Family:
You would work with the producers in the beginning on days that you would read at the table and then, of course, the director would take over in blocking. You read at the table one day, the second day was actors' day, they could play around with the script. Third day would be a run through for writers, producers, everybody. Thursday, let's say the fourth day, would be blocking day on camera, choreographing the photographer - the cinematographers. And then you would tape two shows on this day and those two shows had to be cut together to get the best of both. And therefore, we developed a way of matching things because you could not go in the middle of a long run of a monologues or a scene if a color flipped up. So we developed little tricks. Everybody would kind of lightly tack down collars. We would train actors on blocking things. Ties would be stuck down so that they wouldn't flip out of a suit. If you had this up on the eight o'clock show and this for the five thirty, you could not cut them together. I have never forgotten one time, John Rich called me in the middle of the night and he was cutting together the two shows. And he said, "How could you let Jeannie get her apron on the wrong side out?" At which point, we made her aprons such that you couldn't do that anymore. They were the same on both sides.
On her philosophy of costuming:
You shouldn't notice it. If you do, you probably haven't done your job. Notice the performer and the overall picture.
On her source of inspiration:
History, I think because history always repeats itself….Through history there are certain elements that are either regal, peasant, elegant, gaudy, and you may pull some elements. How long have we been wearing feather boas? For the lady on the street, it comes from five thousand years ago probably. Those are all historical frames of references that can be used.
On advice to aspiring costume designers:
Wear comfortable shoes. Be strong, adorable, listen, learn, go to museums, learn from the masters. Painters are such good teachers. They teach you how to put together colors and textures.
Watch Rita Riggs' interview and read her obituary in The Hollywood Reporter.