Remembering Milton Delugg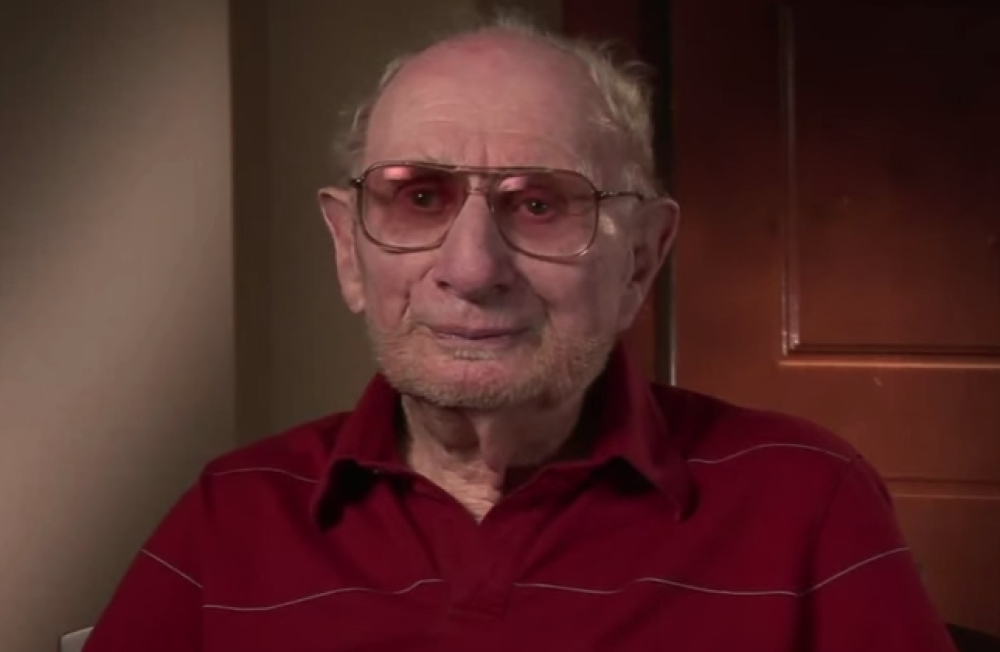 We're sad to learn that music director Milton Delugg passed away on Monday, April 6, 2015 at the age of 96. Delugg worked in network radio and early television with Abe Burrows and Morey Amsterdam. He was a conductor (and accordion player) on the variety series Broadway Open House, a precursor to The Tonight Show. Delugg worked on The Paul Winchell and Jerry Mahoney Show, and for one-and-a-half-years was the orchestra leader on The Tonight Show Starring Johnny Carson. Delugg also had a long association with producer Chuck Barris and participated in one form or another in all of Barris' most well-known series: The Dating Game, The Newlywed Game, The Gong Show, and The $1.98 Beauty Show. Delugg also served as music director on the annual Macy's Thanksgiving Day Parade for many years.
Below are some excerpts from his 2008 Archive interview:
On his early interest in music:
Well, when I was six or seven, my folks gave me piano lessons. That was just the style. All kids that were six or seven started taking piano lessons. And a lot of it stuck to me, and when my dad brought home the accordion it became fairly simple, because the right hand is a keyboard -- like the keyboard of a piano. So I had a head start. I also had a head start on the teacher.
On working with Dagmar:
She was really on screen all the time. And at the same -- she was a nice lady. She didn't have too much to say or do, and we never, ever found out if she could sing, because that was a running joke. You got this chick with the band who never sang.
On producers Mark Goodson and Bill Todman:
Most of the new ideas came from Mark. When they started out, they did something called Battle of the Boroughs. They had people on from Manhattan and people on from Brooklyn, and I think that Bill Todman came from a family that could support such a show. Bill and Mark worked very well together.
On writing the song "Hooray for Santa Claus" from the film Santa Claus Conquers the Martians:
Pat Sajak always - when he sees me — sings the first eight bars, which was, "S-A-N-T-A C-L-A-U-S, hooray for Santy Claus." He said, "What is that Santy? It's spelled with an 'A,' you know." But the writer insisted on saying "Santy Claus" and it's tough to write with or argue with a fellow who's writing the lyrics, because there are few ways that you can say, "I love you" without, "come rain or come shine" or however you want to say it. But I always figured the tough part was the lyric writer. If somebody came with a decent lyric, it was fairly simple -- at least I found it that way -- to write a melody for it.
On how he came to replace Skitch Henderson as bandleader on The Tonight Show in 1966:
Got a phone call from Art Stark, who said, "Can you start at The Tonight Show tonight?" And, like I said, I never said no. I didn't have enough sense to say it. "Yep." He said, "Show up at 4 o'clock," or whatever it was. "Wear a suit." I showed up and did the show.
On advice to an aspiring musician:
Get lucky. I don't know. I started out playing scales and exercises, like everybody does. And I liked it. I can understand that maybe you shouldn't be teaching a kid an instrument when he's six or seven, because it's not too satisfying because you're playing scales. That's not going to satisfy the player. I think if you wait until the kid's nine or ten or eleven and he understands a little bit more about where he's trying to go with whatever instrument he's learning to play, I think you're better off. Outside of that -- I go back to the very first thing I said to you. Luck beats the hell out of anything else going. It really does.
Watch Milton Delugg's full Archive interview and read his obituary in The New York Times.