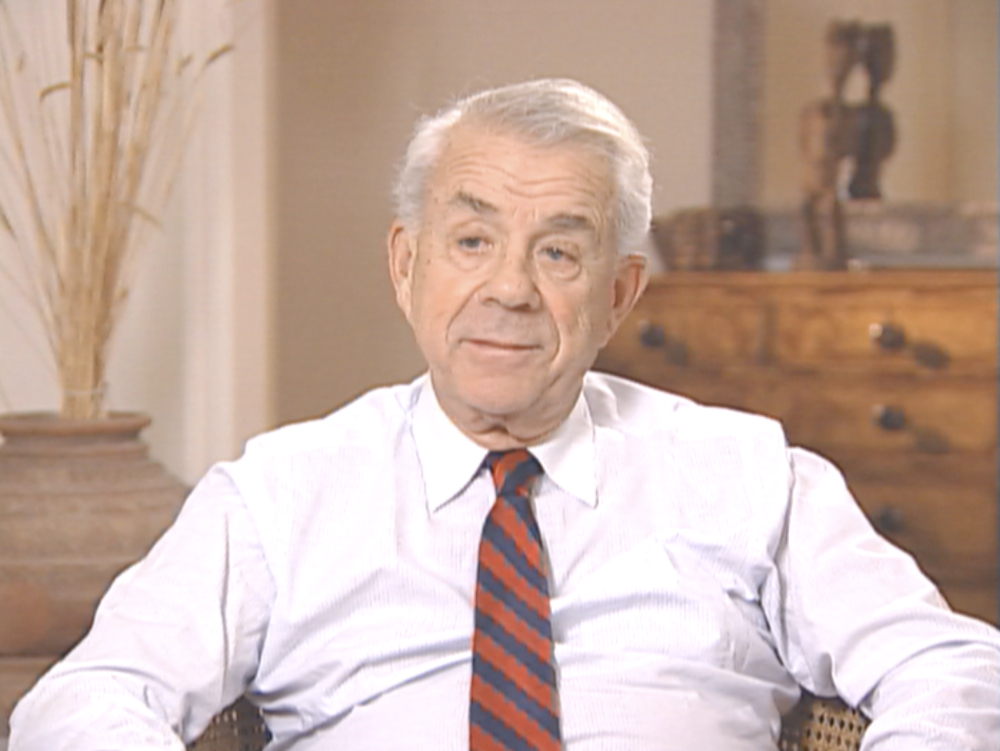 We're sad to learn that executive/producer Michael Dann passed away on Friday, May 27, 2016 at the age of 94. Dann began his television career at NBC before moving on to CBS. As CBS's head of programming he oversaw classic shows including The Defenders, 60 Minutes, The Mary Tyler Moore Show, and The Smothers Brothers Comedy Hour, which was taken off the air over Dann's protests. After his time at CBS, he went on to do consulting work for the Children's Television Workshop and the BBC.
Below are some selections from his 1998 interview:
On the cancellation of The Smothers Brothers Comedy Hour:
On working with Pat Weaver:
On his legacy at CBS:
Watch Michael Dann's full Archive interview and read his obituary in The New York Times.