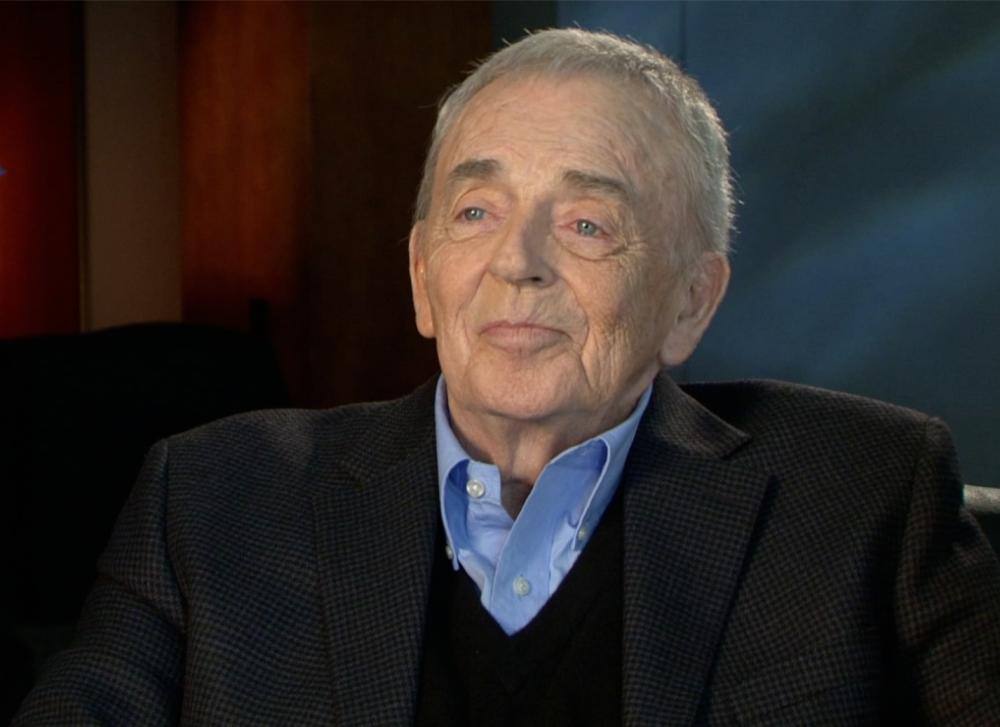 We're sad to learn that actor Ken Berry has passed away at the age of 85. Berry began performing in tours for the Air Force, before going on to appear on The Ed Sullivan Show. His early television roles were on shows including The Ann Sothern Show, Dr. Kildare, and The Dick Van Dyke Show. He was a regular on F Troop and The Andy Griffith Show, and its spin-off Mayberry, R.F.D. Barry was also a frequent guest on The Carol Burnett Show and starred as "Vinton Harper" on Mama's Family.
Below are some selections from his 2012 interview:
On being cast on Mayberry R.F.D.:

On doing pratfalls on F Troop:

On playing "Vinton Harper" on Mama's Family:

Watch Ken Berry's full interview and read his obituary in The New York Times.