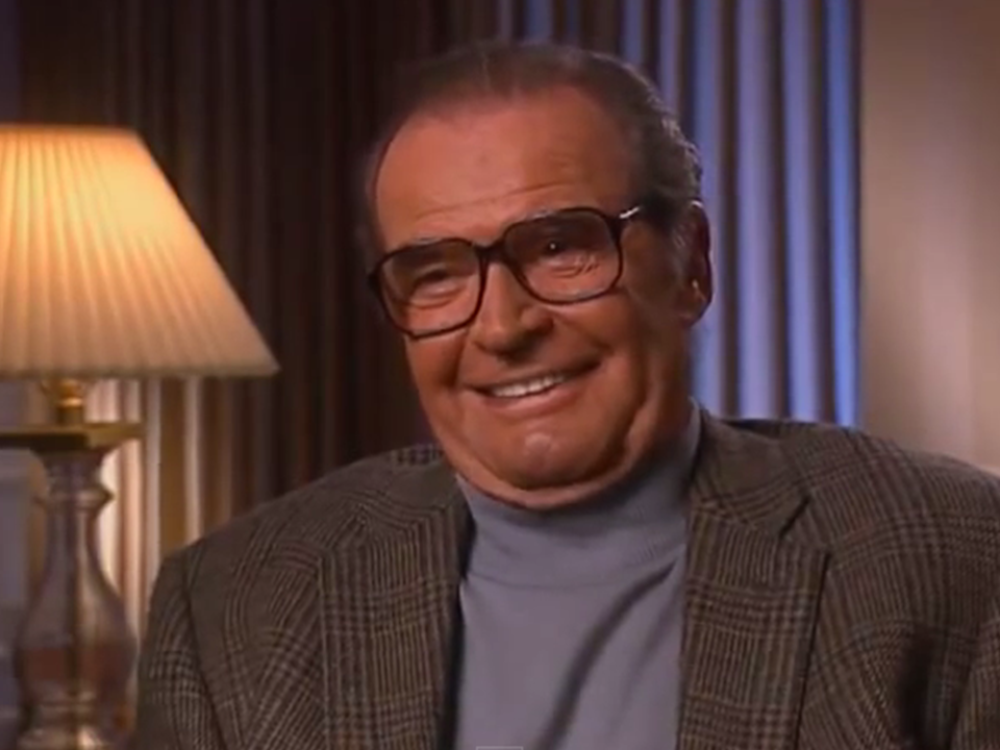 We're sad to hear of the passing of actor James Garner, who died at the age of 86 on Saturday, July 19, 2014 at his home in Los Angeles, CA. Garner started out in entertainment as an actor/model and got his first break on Broadway in "The Cain Mutiny." His first big television role came when he was cast as "Bret Maverick" in the classic western series, Maverick. He enjoyed a prolific feature film career as well, starring in "The Americanization of Emily," and "Gran Prix," before his next successful television role as "Jim Rockford" on The Rockford Files. Garner also appeared in several made-for-television movies, including Heartsounds (with Mary Tyler Moore), and the 13-hour mini-series Space. He was a spokesman for Polaroid, appearing in several memorable commericals for the company in the 1970s and '80s, and became known to a whole new generation thanks to his turn in the 2004 film, "The Notebook."
Below are some selections from his 1999 Archive interview:
On how he became an actor:
On the genesis of Maverick:
On production on The Rockford Files:
On his Polaroid commercials:
Watch James Garner's full Archive interview and read his obituary in The New York Times.