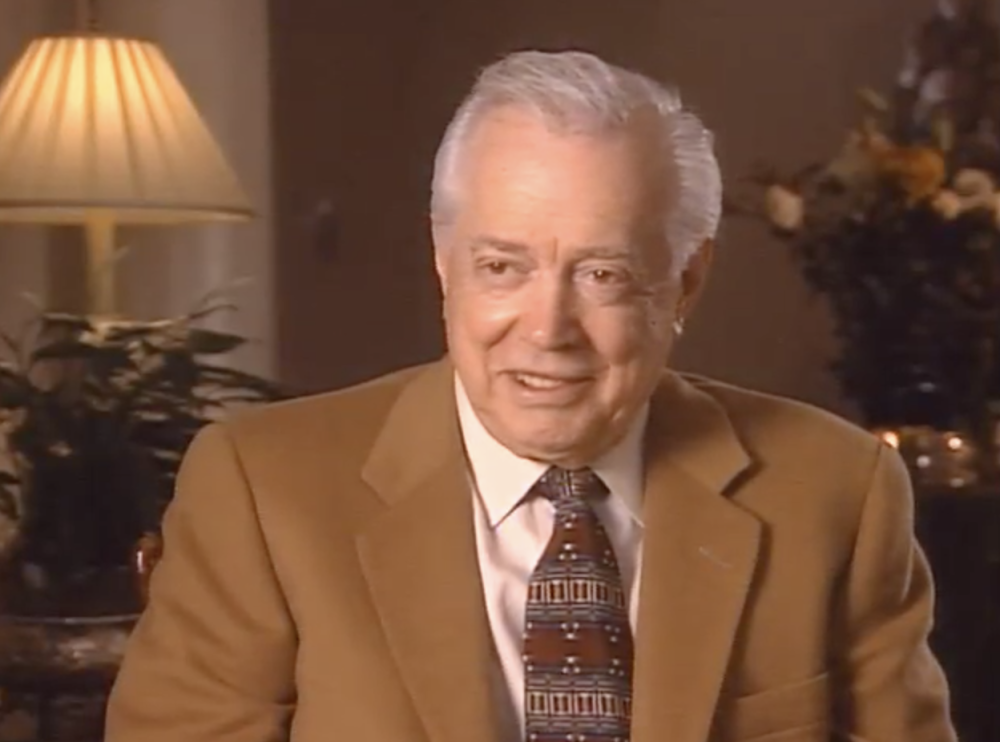 We're sad to learn that anchor/host Hugh Downs has passed away at the age of 99. Downs began his career in radio before moving into television, first in Chicago, where he was the announcer on Kukla, Fran & Ollie, and later in New York, where he was the announcer on Sid Caesar's Caesar's Hour, and Jack Paar's Tonight Show. He is perhaps best remembered for his time as host of the Today show and anchoring 20/20, as well as his years hosting NBC's long-running game show Concentration.
Below are some selections from his 1997 interview:
On The Tonight Show with Jack Paar:
On working on Today:
On the origins of 20/20:
Watch Hugh Downs' full interview and read his obituary in The New York Times.