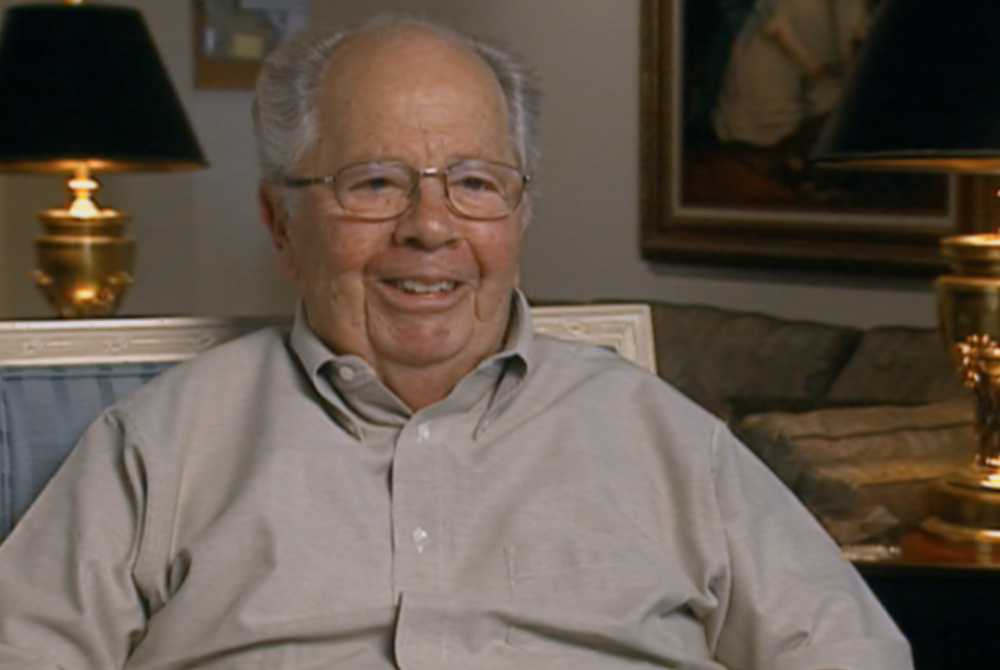 We're sad to hear that Publicity Executive and former Television Academy President Hank Rieger passed away this morning. Rieger was 95 years old. He started his career in publicity at United Press (where he scooped the AP on coverage of Marilyn Monroe's death) and soon moved on to NBC, where he rose through the ranks to become the first Vice President of Publicity from 1965-1980. Among his duties at NBC: promoting color television and overseeing publicity for the network's top stars, including Bob Hope, Danny Thomas, Dean Martin, and Milton Berle. Rieger served as President of the Television Academy from 1977-1980, the Academy's first President after the split from the National Academy of Television Arts & Sciences in New York. During his term he handled all press and publicity for The Emmy Awards, launched Emmy Magazine, and subsequently worked as Editor of the publication from 1985-1999. Rieger also started his own publicity business, landing ESPN and The Olympics as clients.
Below are some excerpts from Hank Rieger's 1999 Archive interview:
On reporting Marilyn Monroe's death:
On becoming the first elected President of the Television Academy:
On Emmy magazine:
On how he'd like to be remembered:
Watch Hank Rieger's full Archive interview.