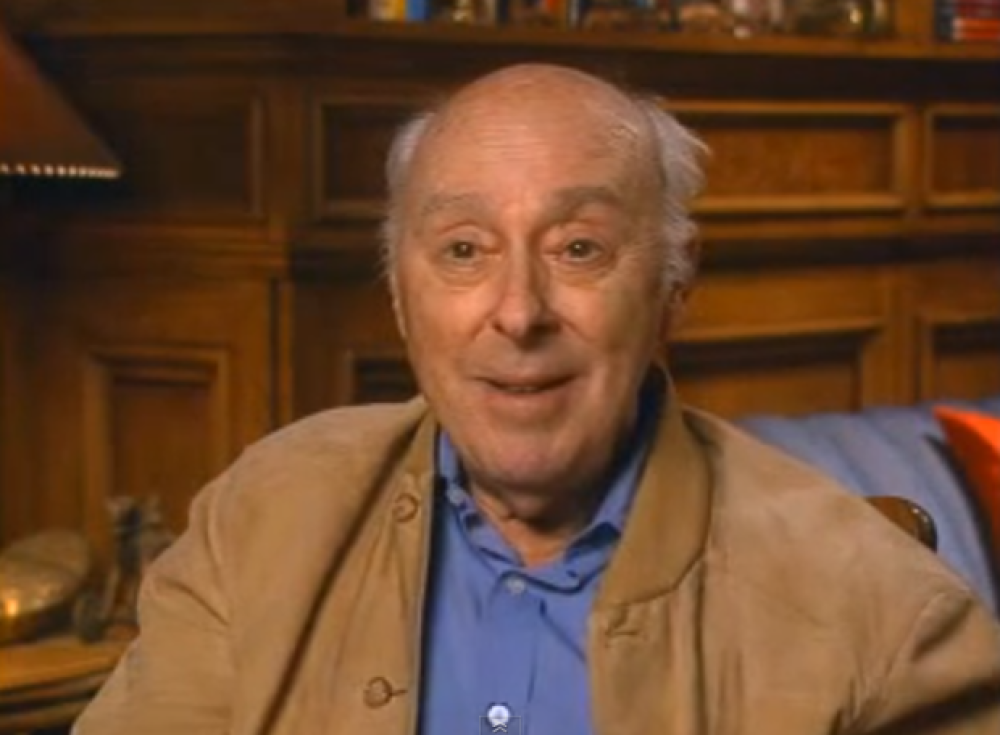 We're sad to hear of the passing of director Hal Cooper, who died of heart failure at the age of 91 on April 11, 2014 in Beverly Hills, CA. Cooper broke into television at the DuMont network, writing, producing, and acting alongside his wife on the children's programs Television Baby Sitter and The Magic Cottage. He directed several 1950's soap operas, including Search for Tomorrow and Portia Faces Life, and then began directing primetime programming on shows like Gilligan's Island. Cooper also directed episodes of I Dream of Jeannie, Gidget, That Girl, Mayberry R.F.D., and The Courtship of Eddie's Father. He served as an executive producer and director on Maude and Love, Sidney, and directed episodes of The Brady Bunch, Free Country, and The Odd Couple, among others.
Below are some excerpts from his 2003 Archive interview:
On his early interest in directing:
I always worked with whoever was directing and I contributed, and I enjoyed it. I directed in school, and in the summertime I played the Borscht Circuit, and I would direct sketches. I was billed as the youngest MC in the Borscht Circuit. I would introduce the acts and do jokes and songs, and work with the older entertainers. My pay for that was a summer vacation for my family -- they were allowed to have room and board free for the summer.
On directing Patty Duke on Search For Tomorrow:
She was amazing. Patty - after two minutes, we're talking to this seven-or-eight-year-old child, you stopped talking to a child and you started talking to an actress. She understood intuitively everything that any actress understands. She was just wonderful. Mature for her age, still a child, but she understood timing, she understood intuitively the emotion of the scene, and she was real. She play-acted, as a child play-acts, but absolutely with no false notes at all. She was great.
On how he got involved with Gilligan's Island:
He [John Rich] did the remake of the pilot with Sherwood Schwartz, of Gilligan's Island. The show was bought, but it needed recasting. CBS wanted recasting in some of the parts. John Rich suggested to Sherwood - John was the co-producer, Sherwood was the executive producer - and John was to direct the first group of shows - seven, eight, nine shows. He brought me in to meet Sherwood, and I was hired as associate producer. The plan was that after John left, I would take over directing Gilligan's Island. So I was in on the casting of "Ginger," the Tina Louise part, and we went through many, many, many actresses.
On directing "Jeannie's" magic scenes on I Dream of Jeannie:
What we did on the blinks - they would be doing dialogue, and Jeannie would blink, and when she blinked, I would yell, "Freeze!" And no matter where the actors were, they would hold that pose and the stagehands would come in and mark on the floor, with chalk, their shadows, exactly where the hand was, where the shadow was cast of where they were. There was always a shadow -- two or three shadows, usually, from different lights, and as soon as that was marked, they were released. The camera was locked, and when they came back to start the scene again, they would get themselves into position until their shadows matched, and then you'd say, "One, two, three, action!" and they would be in a new place and continue. And that's how that worked, and it worked very well.
On directing The Odd Couple:
Tony Randall, Jack Klugman, are two of the greats. Delightful to work with, and Garry [Marshall], of course, a producer and writer, was wonderful as well. A very happy time… I don't know if it was the entire season, but we started out with single camera, with no audience, just shooting it like a film. Then it was decided to bring an audience in, and we shot it with multiple cameras in front of an audience, like many of the sitcoms were done.
On how he'd like to be remembered:
Just to be remembered is nice, not how. I don't care how. If I'm remembered at all, it's lovely.
Watch Hal Cooper's full Archive interview and read his obituary in Variety.