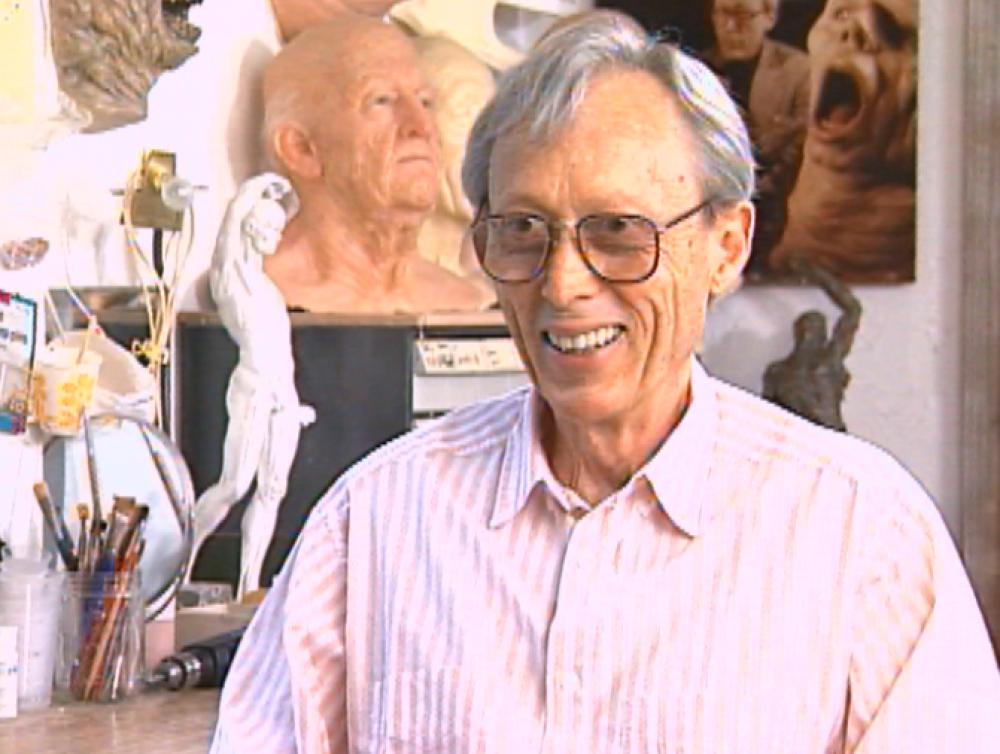 We're sad to hear that legendary makeup artist Dick Smith passed away this morning, Thursday, July 31, 2014 at the age of 92. Smith's interest in makeup began as an undergraduate at Yale University where he discovered stage makeup. He soon made his way to the fledgling world of television, establishing the very first TV makeup department at NBC in the 1940s. As TV's premiere makeup artist, he navigated the challenges of working with the early TV studio's hot lights, the live schedule that left little time for changes, and the colors and textures to be seen on the first television screens. Smith pioneered many of the techniques and materials that enabled television makeup departments to thrive. Early in his career he worked on Philco-Goodyear Playhouse, Hallmark Hall of Fame, Robert Montgomery Presents, Kraft Television Theatre, and Mark Twain Tonight!, the latter of which earned him an Emmy. Smith transitioned to films, creating the memorable makeup for classic films "The Godfather" and "Amadeus," among others.
Below are some selections from his 1996 Archive interview:
On discovering stage makeup at Yale University:
On makeup for Kraft Television Theatre:
On people's fascination with monsters:
On his career:
My whole life has been… beyond my wildest dreams. I am like Dennis Quaid in "Everybody's All-American." I am the luckiest man alive.
Watch Dick Smith's full Archive interview and read his obituary in Variety.