Remembering Cliff Barrows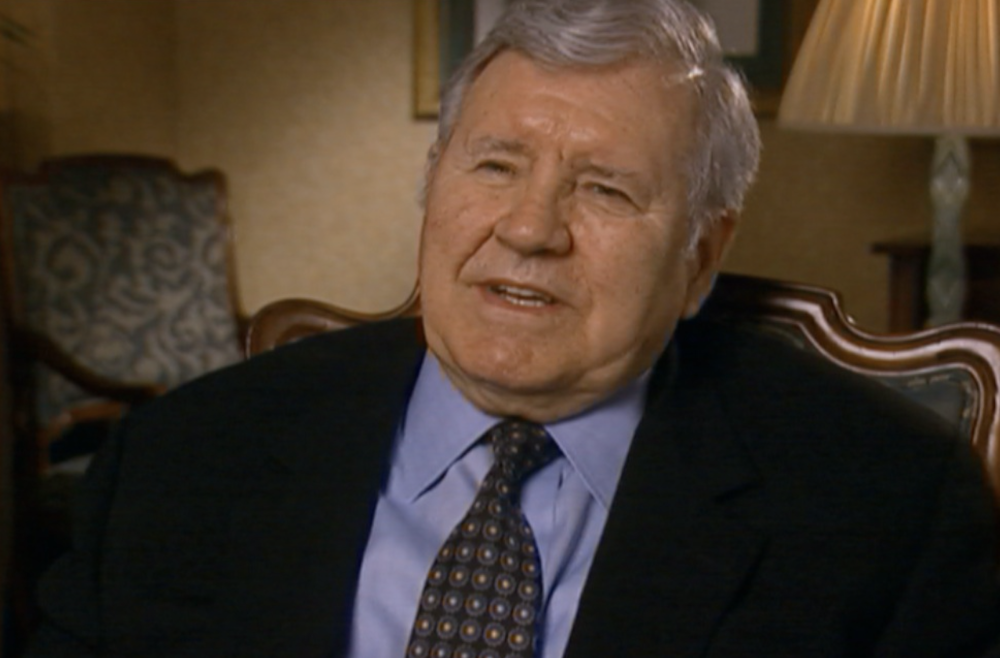 We're sad to learn that music director Cliff Barrows has passed away at the age of 93. He began his career as a church music director in Minnesota before meeting Reverend Billy Graham. His association with Reverend Graham lasted more than sixty years, from serving as music director and announcer on Graham's radio show "The Hour of Decision" through to his television work and beyond.
Below are some excerpts from his 2003 interview:
On the power of television in regards to the ministry:
Well, it's a great influence. And it's unbelievable in reaching people and touching people. … And I think as long as we're able to breathe and we have a message to proclaim and the means to pay for it, it ought to be something we ought to make use of. And I'm grateful for it. And I'm grateful for the early days when a local station didn't have live programming to draw on and they would welcome us to come along and they'd give us time because we could furnish some programming. That was exciting because we were in the early days of television.
On Billy Graham's legacy:
The legacy of a man who knew the word and knew the Lord that he proclaimed. And who loved the word of God. And believed absolutely without reservation that it was the word of God. And that had the power to change people's lives. And a man who was committed to his calling, who didn't deviate from it. And was not willing to compromise to achieve any other means for his own personal aggrandizement, but to be faithful and proclaiming God's word.
On how he would like to be remembered:
I'd like to be remembered as a man who was always on key. He wasn't sharp, he wasn't flat but he was faithful. I think to be faithful to the calling that you have is a one of the greatest goals that anybody could have. Whether it was a simple man on the street or a simple woman or whatever they felt was simple but they were faithful in doing what they were gifted to do. I'd like to be known as one who was faithful to the task that was before me that didn't try to do anything else but was faithful and who could stand before the Lord.
Watch Cliff Barrows full Archive interview and read his obituary in The Charlotte Observer.