Remembering Charles Cappleman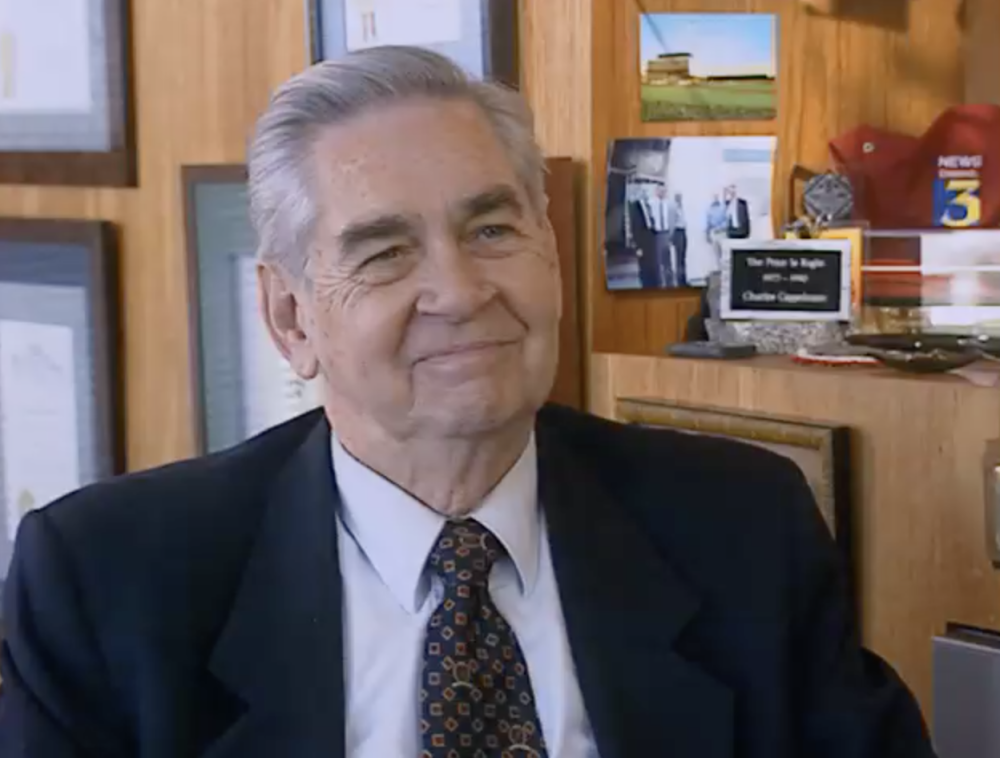 We're sad to learn that executive Charles Cappleman has passed away at the age of 95. He began working at CBS in the 1950s, as a floor manager on shows including The Judy Garland Show and Climax!, and others before becoming manager of stage operations and working on The Ed Sullivan Show, Studio One, Playhouse 90, among other shows. Cappleman was the long-time manager of CBS Television City Studio. In 2002 he received the Television Academy's Charles F. Jenkins Lifetime Achievement Award and in 2004 he was inducted into the Television Academy Hall of Fame.
Below are some selections from his 2000 interview:
On getting into management at CBS:
On creating the TV electronics department at CBS:
On how he would like to be remembered:
Watch Charles Cappleman's full interview and read his obituary in The Hollywood Reporter.