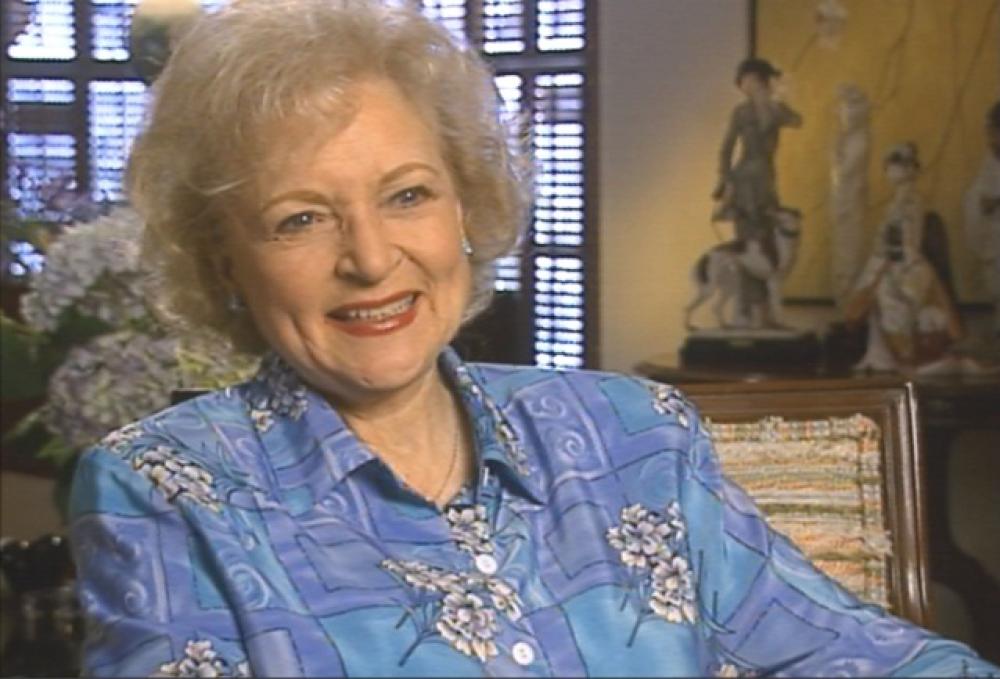 We were so sad to learn that Betty White had passed away at the age of 99. The beloved actress' career began on local Los Angeles television in the 1940s, and continued on until through the 2000s, including game shows, her own eponymous series, The Mary Tyler Moore Show, The Golden Girls, Hot in Cleveland, and so many more.
Below are selections from her 1997 interview:
On the finale of The Mary Tyler Moore Show:
On the chemistry between The Golden Girls cast:
On being remembered:
Watch Betty White's full interview and read her obituary in The New York Times.