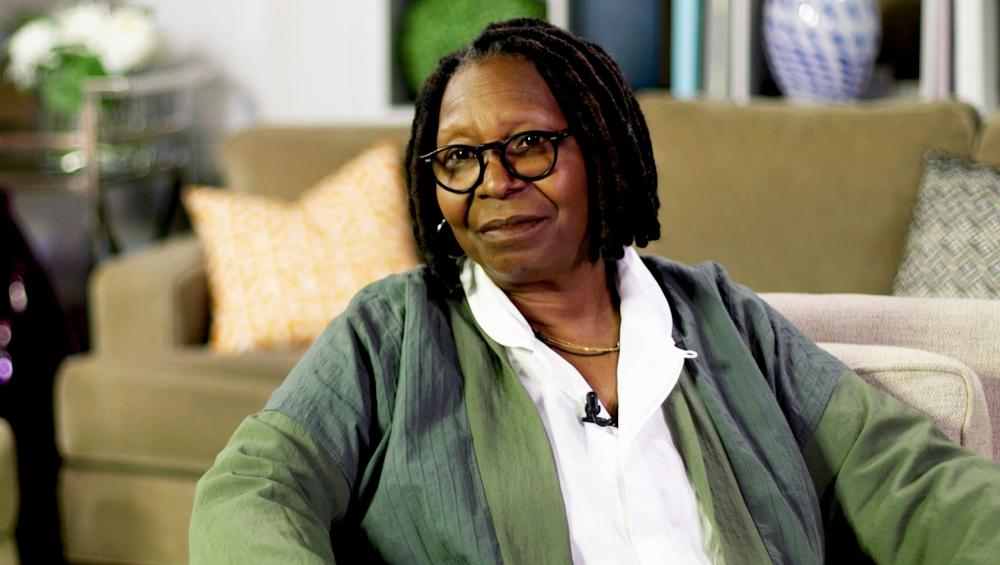 It's hard to believe that it's been 25 years since shooting my conversation with Milton "Mr. Television" Berle for the TV Academy's nascent oral history project… now known as "The Interviews." Between then and now, the archive has grown to almost 1000 multi-hour first-person accounts from the legends and luminaries of the medium. It has been my privilege to engage in riveting exchanges with everyone from performers such as Sid Caesar, Bob Newhart and Jonathan Winters to producers and programmers like Fred Silverman, Michael Eisner and Dick Ebersol.
While every interview is totally unique, my role is always the same. It's my job to guide the conversation so that each person takes the viewer through the journey of their life and their career. But along the way, it's equally important to me to better understand who they are as a professional and as a person. So while I follow the questions, I also go where my own curiosity leads me as the story unfolds. And invariably, I know I will learn something wonderful and unexpected. It's like a game of Clue or one of those "choose your own adventure" books from when I was a kid. But better. So I was beyond thrilled to have the opportunity to interview Whoopi Goldberg.
Whoopi was a superstar on the rise in the mid-1980s when she took the time to be very kind to me when I was a teenaged comedian and comedy writer at the Comedy Store in Hollywood. Her personal odyssey and her body of work could have warranted a mini-series of interviews… especially given her gift for storytelling… but as she was walking right off the set of her "day job" at The View, I knew her time with us would be limited.
Being the total pro that she is, Whoopi walked right off the set, sat down and we launched right in. We began with her childhood growing up in New York City's Chelsea projects. She recalled her earliest inspirations, from the thrill of seeing James Earl Jones on stage in "The Great White Hope" to witnessing an audience of Black moviegoers reacting to Sidney Poitier slapping the face of a racist white man in In The Heat of the Night. She enumerated her years of struggle as a young mother on welfare traveling across the country and to Europe to pursue her dream of becoming an actress. She shared her impressions of visiting the Anne Frank House in Amsterdam and how that adventure led her to create a monologue about the experience from the perspective of a junkie named Fontaine. And how that piece led to her one-woman show, which was ultimately brought to Broadway by Mike Nichols. (The legendary director wept when he told her that he and his family were on the last boat out of Germany when he was the same age as Anne Frank.)
From there, Whoopi's career exploded, leading to her starring turn in Steven Spielberg's adaptation of The Color Purple; to her performance in the movie Ghost, which garnered her the first acting Oscar award for a Black woman since Hattie McDaniel won for Gone with the Wind; to her years as the host of the Oscars. As Whoopi spun her stories, I sat entranced, hanging on her every word. But if there was a single moment that knocked me out the most, it was when we started talking about Comic Relief. It was 1986 after her smash Broadway debut and her Oscar nominated turn in The Color Purple. She was then chosen to co-host the star-studded HBO benefit with Billy Crystal and Robin Williams. I asked Whoopi about how she approached that gig, as she hadn't really ever spoken as herself onstage. She had always performed in the guise of a character. She explained that in her mind, Whoopi Goldberg "was just another character." And that compartmentalization was as fascinating and as revealing as anything I had ever learned in any interview I'd ever conducted. See the clip below.
Whoopi ultimately sat with me for two-and-a-half hours, for which I will forever be grateful. And if she was just playing the character of Whoopi Goldberg that whole time, she is one of the most fascinating, authentic and inspiring characters I have ever met.
- Dan Pasternack