From the Collection: September 2019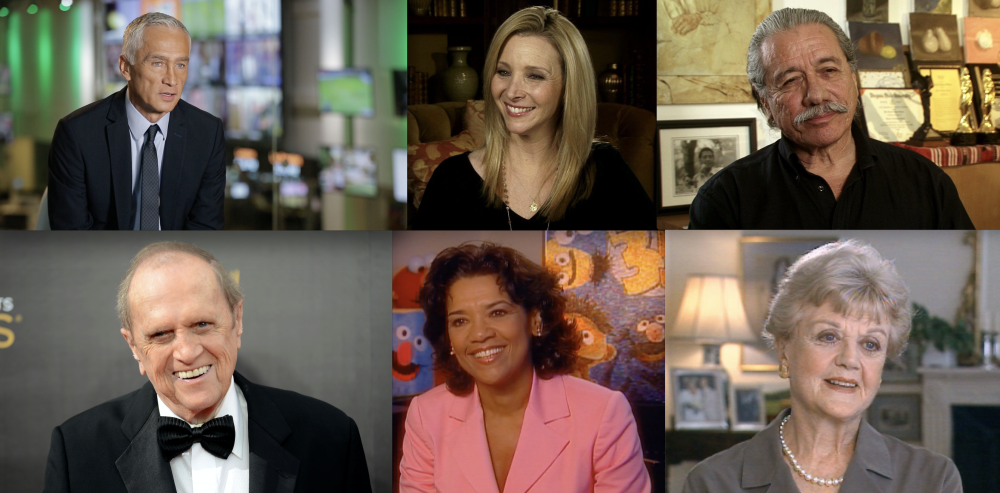 September 15 marks the beginning of National Hispanic Heritage Month! Celebrate with our Google Arts & Culture exhibit Latinos in News and Entertainment, which features stories from Rita Moreno, Jorge Ramos, Edward James Olmos, Sonia Manzano, and more!
September is always a busy month here at the Television Academy because both the Creative Arts and Primetime Emmy Awards ceremonies are held this month. This year's Creative Arts will be held on the 14th and 15th, while the Primetime ceremony will be on the 22nd – live on Fox!
Two very funny men have big birthdays this month: Jason Alexander, who turns 60 on the 23rd and Bob Newhart, who celebrates his 90th birthday on the 5th!
Though the cycle for television debuts has gotten less regimented over time, when we're looking back at the anniversary of network show debuts, September is an important month! And this year is no exception:
The 22nd marks the 25th anniversary of Friends! Phoebe herself, Lisa Kudrow, shares the story behind the shooting of the pilot episode:
A few shows debuted in September of 1984 and are celebrating their 35th anniversary this month: Highway to Heaven, Who's the Boss, and Miami Vice. Murder, She Wrote turns 35 on the 30th. Star Angela Lansbury discusses the series:
Archie Bunker's Place and Benson both turn 40 this month, while Rhoda, Little House on the Prairie, and The Rockford Files turn 35.
In September of 1969, Marcus Welby, M.D. and The Brady Bunch premiered. September of 1964 saw the debut of Peyton Place, Bewitched, The Man from U.N.C.L.E., Gilligan's Island, and The Addams Family. John Astin, who played Gomez Addams, talks about his character's memorable relationship with wife Morticia:
Going back even further, Bonanza and The Many Loves of Dobie Gillis turn 60 this month. Lassie turns 65 and The Lone Ranger turns 70. Hi ho Silver, away!
- Jenna Hymes