From the Collection: November 2019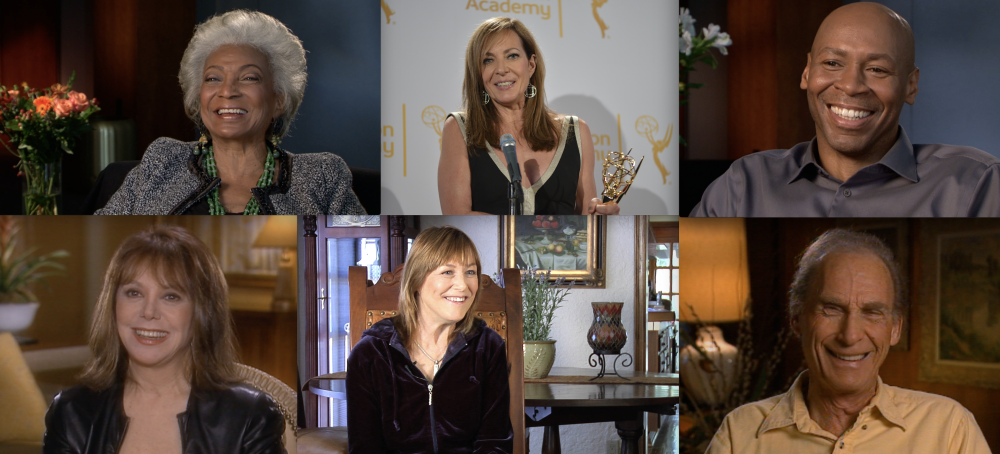 November 11 marks Veterans Day, and to honor those who've served, we've gathered stories from some of our veteran interviewees, including Andy Rooney, Hugh O'Brian, and Sid Caesar in our Google Arts & Culture exhibit Veterans Day: Reflections on Service.
There are a few big birthdays this month, but none as big as the one on November 8, when actor/producer Norman Lloyd turns 105. Lloyd worked with many of the legends of old Hollywood, from Orson Welles and Alfred Hitchcock to Charlie Chaplin himself:
On November 22, 1968, a landmark moment occurred on Star Trek: Lieutenant Uhura and Captain Kirk shared a kiss, marking the first interracial kiss on American television. Nichelle Nichols, who played Uhura, shares her memories of that moment:
On November 10, Sesame Street marks its 50th anniversary. We have so many amazing interviews from the creators and stars of the beloved children's show, from Joan Ganz Cooney and Lloyd Morrisett, who first created the program, to writers, composers, and stars of the series. We also have many people who made guest appearances on the show. Here's one memorable story, from actress Geri Jewell, who in her words "decapitated Big Bird":
Some other big birthdays the month include Ed Asner (turning 90 on the 15th), Danny DeVito, (75 on the 17th), Allison Janney (she'll be 60 on the 19th), and Dick Smothers, who turns 80 on the 20th.
Other interviewees celebrating their birthdays in November are RuPaul Charles, Kevin Eubanks, Estelle Parsons, and Marlo Thomas.
And of course, Thanksgiving will be on November 28. Celebrate with a memory of one the great Thanksgiving TV episodes: WKRP in Cincinnati's "Turkey's Away," as recalled by the show's creator, the late Hugh Wilson:
- Jenna Hymes