From the Collection: August 2019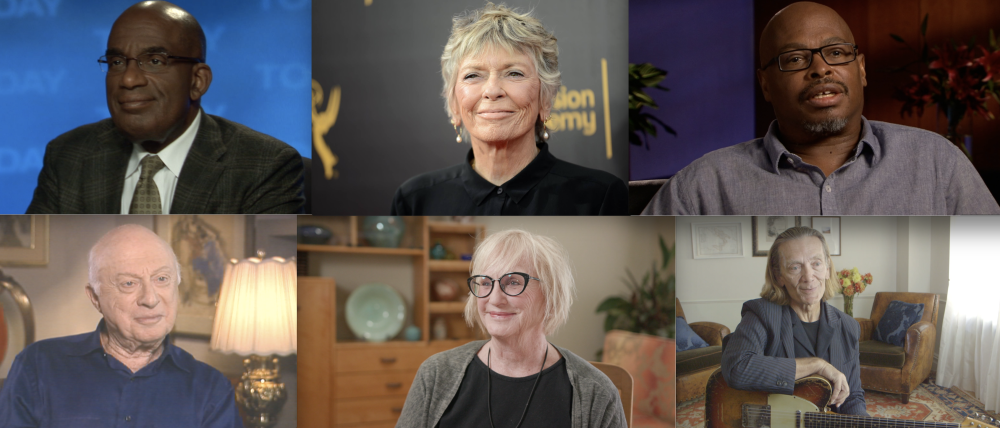 50 summers ago, the Woodstock music festival rocked the world. Longtime Saturday Night Live music director G.E. Smith recalls attending the event in August of 1969:
Beloved one-season drama My So-Called Life debuted 25 years ago, on August 25, 1994. Elodie Keene, who directed the final episode of the series, discusses her experience on the show, including her admiration for the writing:
"I didn't know whether the amazing rhythm and syntax of that show was something that [show creator] Winnie [Holzman] let the actors bring in -- because they were all kids. Was this something that evolved? Was it on the page? How was I going to get that? Because it was so palpable. I get the script, finally. Winnie has written it and everything was in there. The pauses, the hesitations, the periods in weird places -- the way the show sounded and felt -- was on the script. It was phenomenal, to me. Absolutely phenomenal."
This month marks the 120th anniversary of Alfred Hitchcock's birth – he was born on August 13, 1899. We have an interview with Hitchcock's daughter, Pat, as well as actor Norman Lloyd, who appeared in Hitchcock films, as well as on Alfred Hitchcock Presents aka The Alfred Hitchcock Hour:
There are some big birthdays for our interviewees this month, including show creator/producer Michael Moye, who turns 65 on the 11th, camera operator Hector Ramirez, who turns 75 on the 26th, and journalist Linda Ellerbee, who turns 75 on the 15th.
Writer Walter Bernstein has a particularly big birthday this month: he turns 100 on the 20th, sharing his birthday with Today show favorite Al Roker, who turns 65 on the same day.
And whether you're enjoying that summer heat or wishing for a little relief, here's Al Roker on people blaming the weatherman:
- Jenna Hymes