Felicity Huffman And William H. Macy Prove Love And A Whole Lot of Talent Are Alive And Well In Hollywood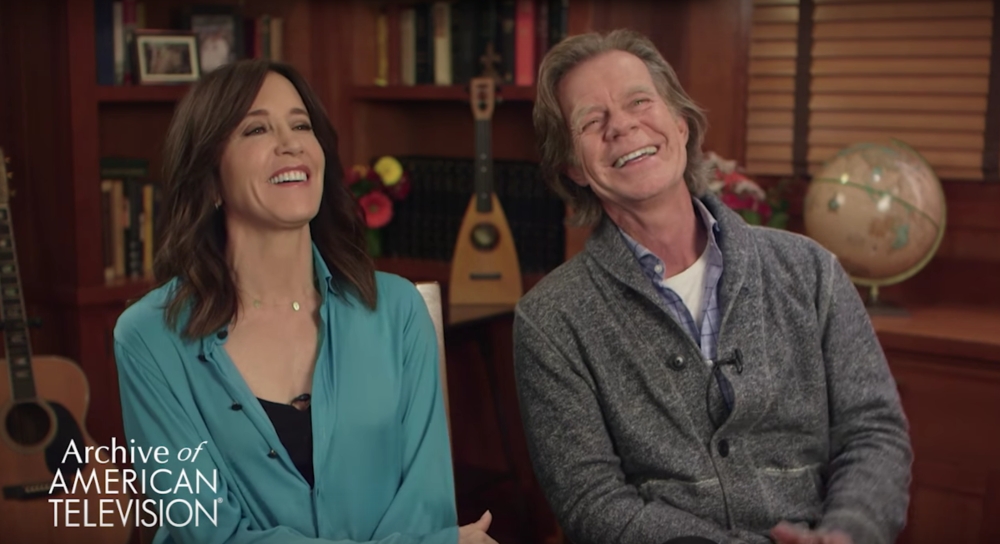 They're a celebrity couple, but I got the sense that they're way more couple than "celebrity." They're down to earth, extremely skilled at their craft, and delightfully warm towards each other. I not only got to witness what a loving relationship looks like when I recently sat down with Felicity Huffman and William H. Macy, I also had the pleasure of listening to incredibly eloquent responses about getting big breaks, creating characters, and prepping for roles.
First up was Felicity, who, unbeknownst to me, gave me bunny ears while she hugged me as I sat next to her to do the on-camera slate. (That's a helluva start to an interview, in my experience. LOVE!) We chatted about David Mamet, working in theater, Sports Night, Frasier, Desperate Housewives, and her latest show, ABC's American Crime, to name just a few of the topics covered. Here's a snippet of how she got cast in one of her most popular roles, that of "Lynette Scavo" on Desperate Housewives:
Next up was Bill (he said to call him Bill), and two hours of conversation revolving around ER, his Emmy wins for the TV movie Door to Door, "Fargo" (I had to ask), and Shameless. Here's how he explained playing sober "Frank Gallagher" on Shameless:
And finally I sat down with Felicity and Bill together for an enjoyable hour of the pair talking about how they met, projects they've worked on together, and how they help each other prepare for roles.
So fear not, Brangelina fans - Bill and Feclity give me hope that love is alive and well. Enjoy Felicity Huffman and Bill Macy's full interviews - their joint interview is the last part on each of their pages - and see how these two mastered their craft and their wedding vows.
- Adrienne Faillace