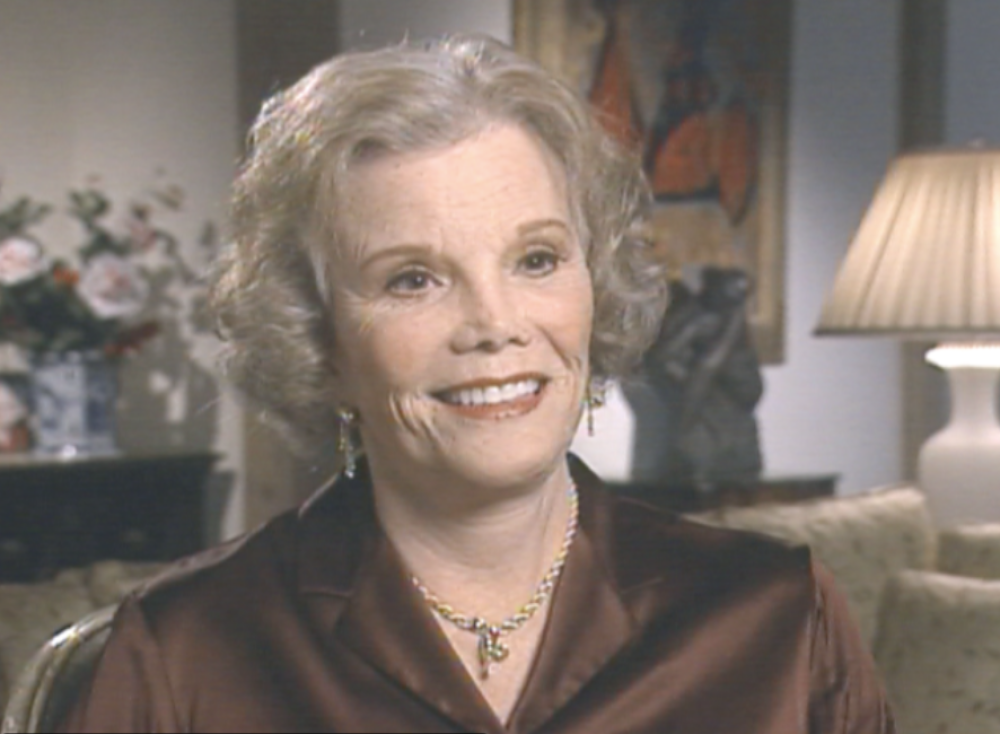 The great Nanette Fabray turns 97 today! Her show business roots go deep. She tap danced at age three as "Miss New Years Eve 1923" at the Million Dollar Theater in Downtown Los Angeles. In 1939, she made her feature film debut opposite Bette Davis in "The Private Lives of Elizabeth and Essex" (she told us Davis tried to have her fired.) She won a Tony Award in 1949, and appeared in a string of MGM musicals, including the classic "The Band Wagon," opposite Fred Astaire.
Her long second act, this time in television, actually began in 1942. She was enlisted to perform in a series of live tests of RCA's color television system - she was told that she had the "perfect" skin tone for testing color. She told us she was basically on call to General David Sarnoff for those tests for ten years. For this, TV Guide dubbed her, "The Original Live-Test Pattern Girl."
Nanette replaced Imogene Coca as Sid Caesar's female sidekick for Caesar's Hour in 1954. But to me her most interesting work came later. She'd overcome a significant hearing impairment problem in her youth, and later became a life-long advocate for the deaf, hard of hearing, and physically challenged. Maybe her finest performance came in 1977 when she portrayed a stroke victim on Maude.
What I really love about our interview with Nanette is that she really tells it like it is. She was quite honest with us about her two most famous roles from the '70s. She played the mother of both Mary Richards on The Mary Tyler Moore Show and Ann Romano (Bonnie Franklin) on One Day at a Time. True to form, she let us know what worked, and what didn't quite work as well as she'd hoped.
Nanette's interview is one you can watch from start to finish and be completely entertained. Her story is like a history of entertainment in America from the '20s to the '90s. Join us in wishing her a very Happy Birthday.
- John Dalton