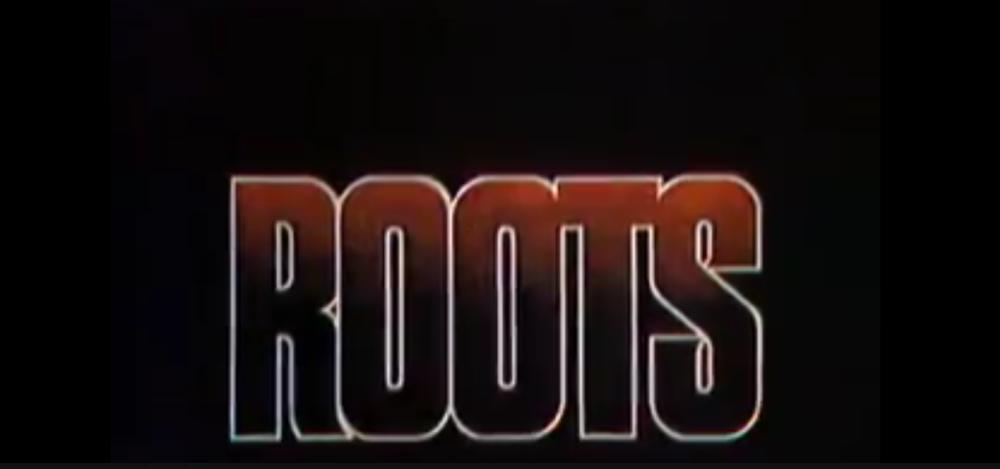 On January 23, 1977, Roots debuted on ABC. The first installment gave ABC ratings unlike any had that been seen before, and the miniseries went on to shatter viewership records night after night for its eight-day run.
But the success of this miniseries, indeed the fact that it even made it to the small screen, was anything but preordained.
It all started, of course, with Alex Haley, the author of Roots, who had been the original Playboy interviewer and the author of The Autobiography of Malcolm X. But the project's first step toward the small screen happened in Moscow, before the book, Roots had even been written, when actress/civil rights activist Ruby Dee met producer David L. Wolper.
Dee and her husband Ossie Davis had been introduced to Alex Haley before this trip to Moscow, and heard the story of his research into his family's history, which Haley was planning to turn in to a book. So, when Dee met Wolper, as Davis describes it, "David Wolper talking to Ruby Dee, trying to find out what some of the things she would like to see television tackle. Ruby mentioned this particular author [Haley]." Months later, Wolper called Dee to get a phone number for Haley, and that's how she earned the nickname, "the godmother of Roots."
Wolper purchased the rights to Roots from Haley, and, on the strength of Haley's storytelling, sold the idea to ABC executive Brandon Stoddard. Roots, the book, had not yet been written. Stoddard describes a conversation he had with fellow executive Lou Rudolph following a lunch with Wolper and Haley where they agreed to buy the book, "I said, 'You know, Lou, I just think we bought a book that doesn't exist…. Oh my god, I hope this thing's going to work.'"
Haley went on to write that book, and, simultaneously, screenwriters including William Blinn and Ernest Kinoy penned the scripts for the miniseries. Blinn says, "We were writing the script in such a way that there were some stuff [Haley] would incorporate into the book from the script."
Once the scripts had been written, the attention turned to casting. Executive producer Wolper recommended casting "comfortable" white actors for the roles of slave owners and slave traders, which included Edward Asner, Lorne Greene, and Ralph Waite. Other notable actors cast in the show included Leslie Uggams, John Amos, Richard Roundtree, Louis Gossett, Jr., Cicely Tyson, and Ben Vereen, among many others.
An unknown named LeVar Burton was cast as a young Kunta Kinte. He was discovered while a student at USC, though the decision to cast him did not happen overnight. In fact, his screen tests were shuttled back and forth from the ABC offices on the West coast to the East, because, as Burton says, "None of the executives on either coast wanted to go on record as being the one who pulled the trigger on giving the kid with no previous professional experience the lead in this multi-hour television experiment, which was what Roots really was at the time." Finally, just a few weeks before shooting was set to begin, they made the final decision and cast Burton, who would become an overnight star when Roots aired.
But before Roots could air, it had to be fit into ABC's schedule, and the president of the network, Fred Silverman, was nervous. "I just didn't know how the audience would respond to the subject matter." He decided to air it for eight nights straight, a decision which writer William Blinn says could be attributed to the desire to, "bathe this country in this story that we all needed to see," or else it was to, "get rid of this goddamn thing, it's going to kill the network, just get rid of it as soon as you can." Blinn says he believes the second explanation more than the first. And Quincy Jones, who composed for Roots, tends to agree, "The last night it played was on a Sunday night, and Sweeps Week started the next night. So, they were actually trying to sweep Roots under the rug."
Whatever the reasons, Roots aired in this unusual manner, and it picked up steam, gathering huge audiences night after night, culminating in the final episode, which was the highest rated single episode of a television show up to that time. Roots mania swept the nation. As Roots composer Gerald Fried describes, "At about 8:30 the restaurants would clear out. Everybody was going home to watch Roots at 9:00." And Leslie Uggams shares this experience, "I was in Vegas rehearsing Guys and Dolls and Ann-Margret called me up and she said, 'We've changed the time of our show because nobody's coming to see it. Everybody's watching Roots.'"
Some people, including Fred Silverman attributed the success of the program to the fact that the East Coast was experiencing heavy winter storms throughout that week. But David L. Wolper disputes this characterization, as he says sarcastically, "It was very inclement here in California. I think it was 80 degrees and we had a 71 share, too…I guess we didn't want to go out here, it was too nice out in California. So that's why we stayed home."
Whether because of the weather or the subject matter or the compelling family drama, Roots was a massive success. And its impact went well beyond entertainment value. Ossie Davis says that the miniseries, "helped supply America with a truer definition of who black people are than any other work that had come before."
Many Americans came to understand for the first time, what slavery truly looked like and felt like, and its cost to our nation. As writer Ernest Kinoy says, "the interesting thing was that it was extremely popular, not just for the black public, but very, very popular with the white public. I have seen studies that indicated that there was a shift in attitude in and around that time, which was attributed to Roots." But John Amos, who played the older Kunta Kinte fears that the lessons learned from Roots were short-lived, "America did take Roots to heart for a while and I would think that the cause of true integration and what the Constitution really stands for was brought to light. And then, as time went by…the impact that it had was dissipated appreciably, so we're back now to Ferguson."
In speaking of Roots during his Archive interview, LeVar Burton says, "I genuinely believe that race is, in this country and this culture, one of the few things that you can trace back to the heart of everything that happens here…And unless we can, in some way, come to some kind of terms with the legacy of slavery, it's impossible for us to live fully in the present and it makes no sense to try and forge a future."
Roots stands as a landmark moment when the story of slavery came into our living rooms, and we welcomed it, acknowledging the pain it caused and the scars that still remain. And, forty years later, the legacy of Roots itself still lives on. In 2016, the History Channel aired its reboot of the miniseries, and those that watched the original in 1977 can still recall the impact of sharing that particular story of that particular American family night after night with so many of their countrymen.
Hear more of the stories behind Roots, from its development and casting to its success and legacy in the playlist below. And watch interviews with more of Roots cast and creators on our Roots page!
- by Jenna Hymes