The Many Faces of Connie Britton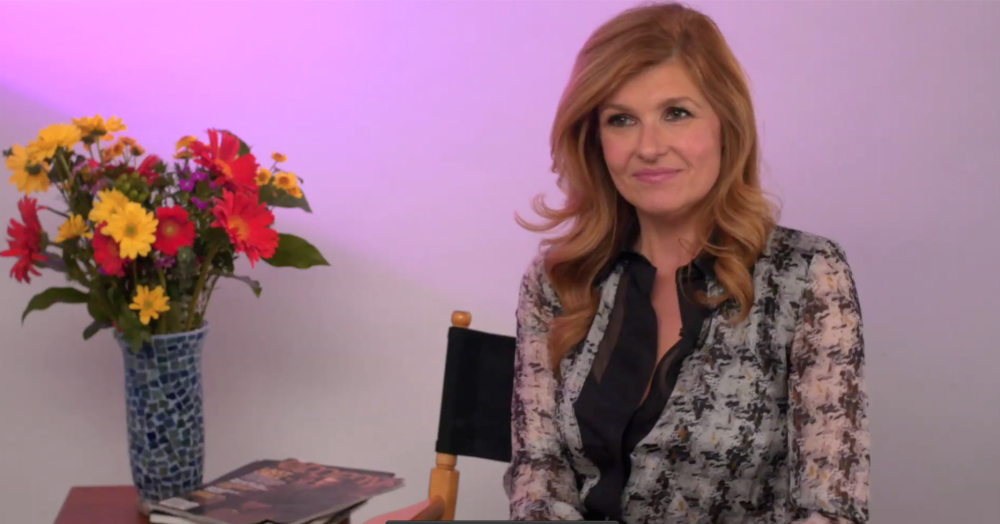 Connie Britton has a remarkable resume as a television actress. As a regular cast member on three popular, critically-acclaimed television shows, she has brought her signature toughness, vulnerability, and intelligence to Friday Night Lights, American Horror Story, and Nashville. Not to mention to earlier hits Spin City, The West Wing, and 24, as well. We clearly enjoy having Britton in our living rooms, and she relishes the chance to bring diverse characters to life.
Britton appeared in the movie version of "Friday Night Lights" alongside Billy Bob Thornton back in 2004. She wasn't quite thrilled with how her character turned out, and was reluctant to return for the television adaptation. She was eventually convinced to return by show creator Peter Berg, but this time her character would be quite different.
After Friday Night Lights, for which Britton received four Emmy nominations, she could pick and choose her projects, film or television. She got a call from American Horror Story creator Ryan Murphy, which helped her make up her mind.
Britton thought her next move would be to go behind the camera. She'd sold a series to FX on which she collaborated with David O. Russell. But then she was sent the script for the pilot of Nashville, written by Callie Khouri. She found herself attracted to the world that the characters lived in, the prospect of working with music producer T Bone Burnett, and the challenge of singing in public for the first time since she appeared in her high school production of "Hello, Dolly." In the early days of the show, Britton helped shape the character of "Rayna James."
Connie Britton is a classically trained actor whose diverse projects and characters truly make her one of the most distinctive and interesting actresses of the 21st century.
Watch Connie Britton's full Archive interview.
- by John Dalton