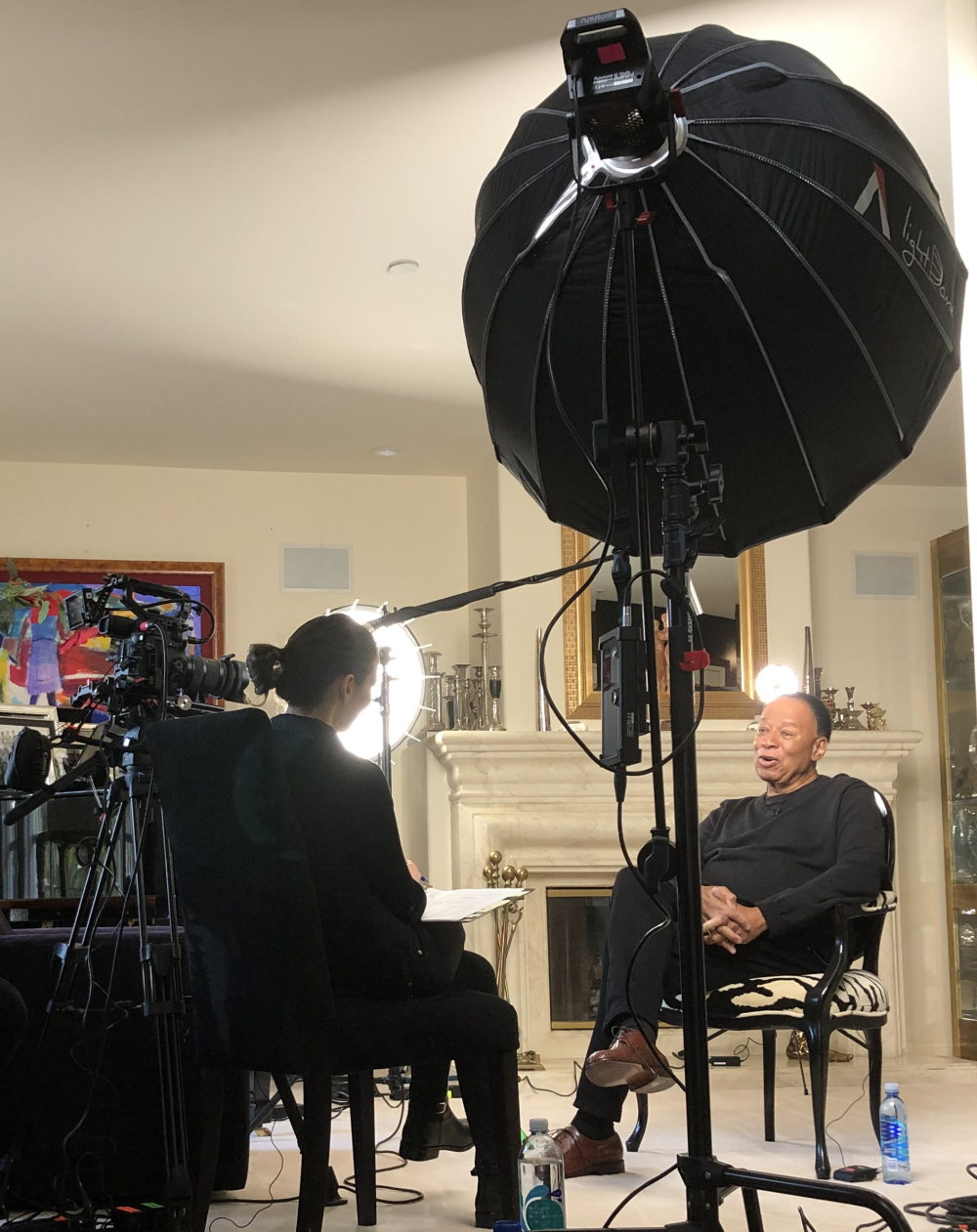 One year ago today, on March 11, 2020, I conducted our last in-person interview of the year -- with producer Charles Floyd Johnson. Charles welcomed us into his home, and we had a wonderful three-and-a-half-hour conversation discussing his years as a lawyer, how he became a producer, and his decades of work as an executive producer on Magnum, P.I., JAG, NCIS, and several other shows. When the interview concluded, we checked our phones and learned that the World Health Organization had declared the COVID-19 outbreak a pandemic. To date, my handshake with Charles that morning remains my last.

Over the past year, I've come to realize just how much I took the production process for granted: sitting across from an interviewee, excited to talk for hours and hours; with our videographer, sound, and makeup team nearby, each bringing such expertise and professionalism to all that they do; and with my incredible boss and mentor, Jenni Matz, who just makes everything better, a mere ten feet away... It's remarkable to experience the chemistry of the people in the room, feeding off of each other's energy and compassion. I didn't realize how special that was until it was gone, until close proximity to another human being became a potential health hazard.

A recent viral tweet by Santiago Mayer stopped me in my tracks. "A year ago this was our last normal week and nobody knew it." I didn't know Charles Floyd Johnson's would be our final in-person interview of the year. I didn't know I would not return to the office in 2020 after that shoot. I didn't know that handshake with Charles would be my last. I didn't know how much life would change for all of us in the days, weeks, and months ahead.

As many of us have over the past year, The Interviews has pivoted to embrace the world of video calls. We conducted remote catch-up interviews with Alan Zweibel and Dr. John Leverence, and are planning several upcoming remote conversations with new interviewees -- more information about those to come. There are stories out there that need to be captured, and we remain dedicated to our mission to record and share them.

We do not know when our next in-person interview will be. We, like all of you, are waiting to see what the months ahead will bring. This year has already brought immeasurable loss and hardship to millions of people. We never know when circumstances may change and leave us unwittingly having our "last normal" experience. But we can do our best to keep moving forward, one word, one sentence, one story at a time.
- Adrienne Faillace