The Ed Sullivan Show at 70: A Look Back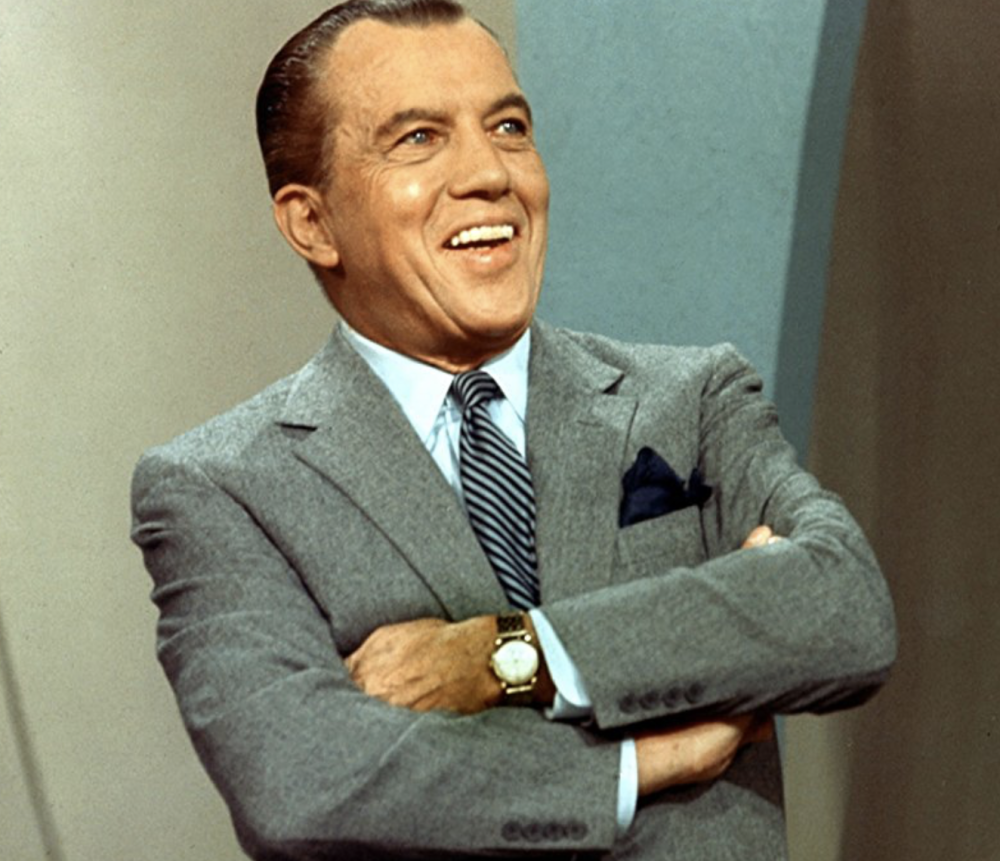 There were a mere 35,000 television sets in use in the United States when The Ed Sullivan Show (then officially titled Toast of the Town) premiered 70 years ago on June 20, 1948. At the height of the show's popularity sixteen years later, in 1964, an average of fourteen million viewers were tuning in each week. How did Ed Sullivan, whom interviewee Ken Berry called, "a man with no perceivable talent," become such an important force in the early years of television? Though dozens of our interviewees have talked at length about Ed Sullivan, the answer is still somewhat elusive.
Sullivan's lack of MC skills is often referenced as a shortcoming — stories of mispronouncing names of performers, and even forgetting them altogether live on air are legendary. Once, after detailing The Supremes' many accomplishments, he forgot the group's name, and introduced them simply as "THE GIRLS!" He may not have had a gift for names, but he did have an uncanny knack for understanding what people wanted to see in the young medium of television.
In 1929, Sullivan became the Broadway/gossip columnist for The New York Daily News, eventually becoming almost as powerful as his chief rival, Walter Winchell. He paid close attention to which Broadway shows did well, and which ones flopped; which nightclub acts were going gangbusters, and which ones no one showed up for. He was show-business savvy.
Although vaudeville was believed to have died in America in the early '30s, Ed Sullivan brought it back and put it on television in 1948. Plate spinners, puppets, classical ballet, slapstick comedy, acrobats, and a grand opera diva might all be featured on the same episode. Sullivan's experience as a columnist taught him the importance of changing with the times and appreciating talent in many forms -- the reasons for his stunning success and longevity.
The show-business establishment eschewed rock and roll when it appeared on the scene in the '50s. Ed Sullivan did not. He saw the value in having a wide range of acts on his show: a scene from the latest musical on Broadway for mom, the comedy of Frank Gorshin for dad, and Elvis Presley for the kids. When Elvis appeared on the September 9, 1956 show, Sullivan's ratings skyrocketed. 60 million viewers tuned in to see Elvis sing four songs, mostly from the waist up, at the insistence of Ed.
Contrary to what many believe, The Beatles did not first appear on American television on The Ed Sullivan Show. On January 3, 1964, Jack Paar, who'd encountered them when visiting London, ran a minute-long film clip on his show of the band playing "She Loves You." Whereas Paar was sarcastic and dismissive on January 3, Sullivan was warm and welcoming on February 9, 1964, when the Beatles delivered their first live performance on American television. The Beatles were already adored by kids, but Sullivan he helped legitimize them for parents. And with 73 million viewers that night, almost all of those parents were watching.
In her interview with us, the great Mitzi Gaynor talked about appearing on The Ed Sullivan Show with The Beatles for their second Sullivan stint, this time live from a very humid Miami.
Sullivan continued his tradition of incorporating new and edgier acts on his show. Bands like The Doors, The Rolling Stones, The Mamas and the Papas, and countless other greats followed Elvis and The Beatles. Sullivan never talked down to these performers or to their audiences. He was also known for having African-American acts on at a time when CBS southern affiliates often objected. He knew these performers were brilliantly talented, and to him, that was all that mattered. Ed Sullivan put Marian Anderson, Louis Armstrong, Pearl Bailey, Ella Fitzgerald, Martha and the Vandellas, Ike & Tina Turner, Leslie Uggams, and Sarah Vaughan on his program, among many others.
Vaudeville died for a second time in the summer of 1971 when The Ed Sullivan Show was unceremoniously cancelled after a 23-year run. The program was a victim of the "Rural Purge" ordered by head of CBS programming Robert Wood, in which highly-rated shows with an audience deemed too old or too rural were removed from the CBS schedule. Also gone were Hee Haw, The Beverly Hillbillies, Green Acres, The Jim Nabors Hour, and many others.
Sullivan's reaction when he was told of the cancellation? "Well I'll be a son of a bitch… after all I've done for the network over the years." Heartbroken, he died just three years later. But how thrilled he would be to know that people are still talking about his show a whopping 70 years after it first premiered. Its importance to the development of rock and roll, and its great clips of The Beatles, Topo Gigio, Joan Rivers, The Jackson 5, The Muppets, Stiller and Meara, and dozens of Broadway shows keep it forever culturally relevant. And that landmark theater in New York City where the show took place still bears Ed Sullivan's name. Not a bad legacy in an era where shows and performers are often quickly forgotten a few years after cancellation.
- John Dalton