The Archive's Funny Ladies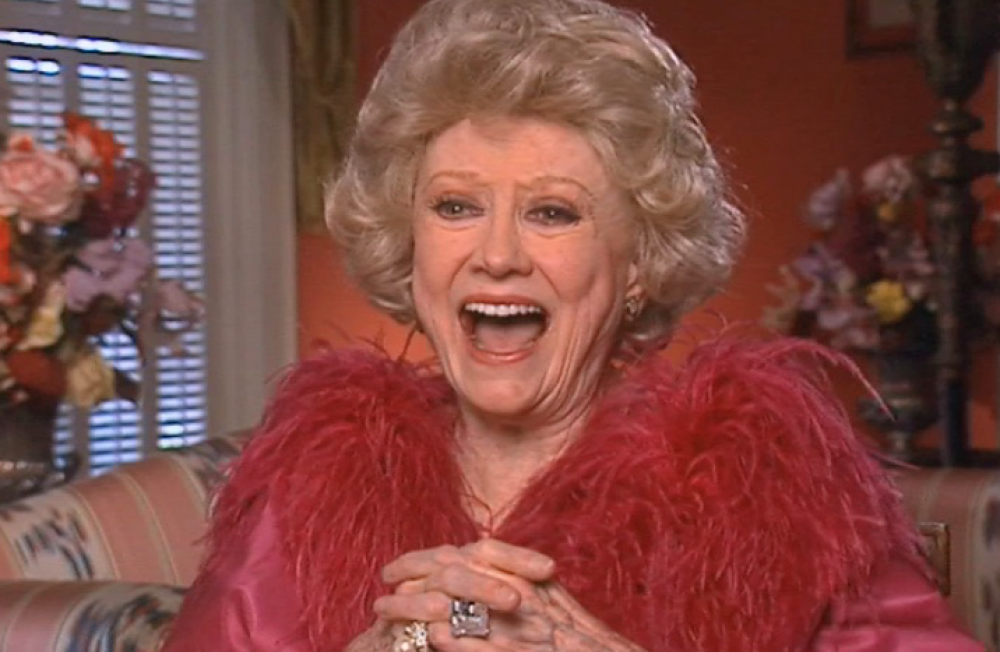 In the course of working for the Archive, I encounter our interviewees talking about just about every genre imaginable, from drama, to animation, to service shows (that would be your Julia Childs and your Bill Nyes). But my ears perk and I sit up a little straighter when someone starts talking about comedy.
Funny women always have been a vital element on television. From Lucille Ball to Tina Fey, women and comedy on television are inexorably linked. Whether providing excellent support (Audrey Meadows on The Honeymooners or Jean Stapleton on All in the Family) or playing the lead (Mary Tyler Moore, Valerie Harper, and Cloris Leachman on their '70s shows) the Nielsen Top Ten has always had its share of funny ladies. The Archive features hundreds of clips by and about the women of television comedy.
In 1972 while riding high on the success of All in the Family, Norman Lear decided to create a spin-off entitled Maude, revolving around "Edith Bunker's" cousin. Based on Lear's then-current wife, Frances, "Maude Findlay" was an upper middle class liberal version of "Archie Bunker." Lear cast Beatrice Arthur in the lead, and surrounded her with great talent including Bill Macy, Conrad Bain, and Rue McClanahan. Arthur began the series as a fantastic comedic actress, and during the course of the show became an absolute master of timing. In her 2001 Archive interview she discusses what makes great comedic actors and how even the best actors sometimes don't make great comedians.
Much has been made about the "Boys Club" atmosphere at Saturday Night Live in its early years. Despite this, Laraine Newman, Gilda Radner, and Jane Curtin were able to shine through with signature bits and characters. Before SNL, Newman was featured in the groundbreaking Lily Tomlin Special. It was a new kind of show, and Lily Tomlin was a new kind of funny woman. Having previously been a player on Rowan & Martin's Laugh-In, in her special Tomlin showcased her gift for creating unique, quirky and sometimes socially relevant characters. Laraine Newman discusses her special experience working with Tomlin on The Lily Tomlin Special in her 2013 interview.
One of the most valuable aspects of the Archive is that we ask almost every interviewee for advice for those looking to get into their field. The great Phyllis Diller struggled as the very first female stand-up comic, and broke ground for those who followed her. Her legendary appearances on The Ed Sullivan Show paved the way for comedians like Joan Rivers and Sarah Silverman. She had precious advice for anyone (male or female) looking to get into comedy.
The Archive is a treasure trove of information about the funny women of television. You can find Bob Carroll, Jr. and Madelyn Pugh Davis talking about writing for Lucille Ball's many shows, or Garry Shandling discussing Gilda Radner's final public appearance on It's Garry Shandling's Show. And I'm only scratching the surface. For more funny ladies on television check out http://emmytvlegends.org.
- by John Dalton