Television Studies 101 With Dr. Horace Newcomb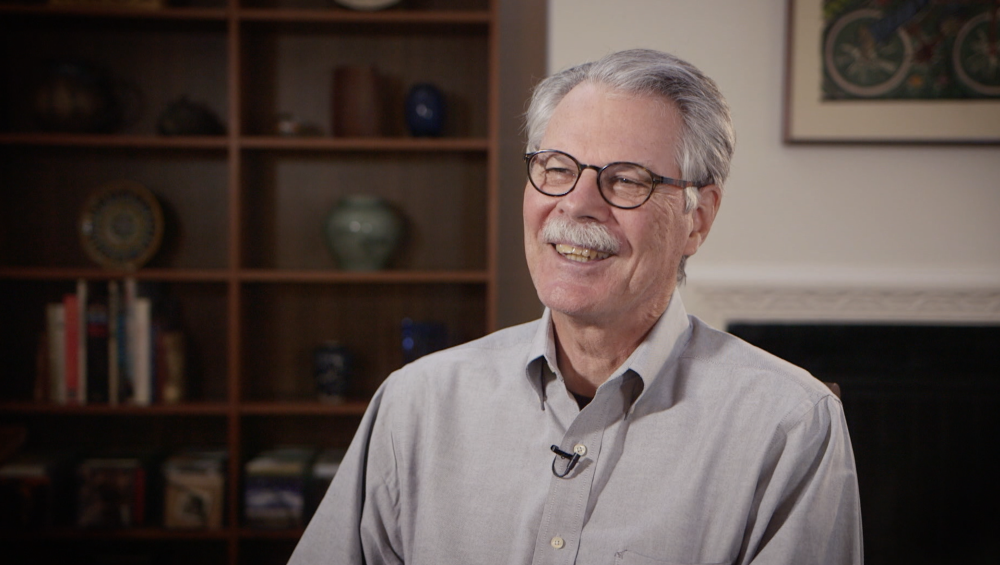 One of the first things you notice when you crack open Horace Newcomb's TV: The Most Popular Art is that it's delightfully readable, which isn't something one can say about a lot of academic writing. I first read the book as a doctoral student, never imagining that I would one day have the privilege of talking television for three-plus hours with the man who helped establish and legitimize the field of television studies in the United States.
Dr. Horace Newcomb was raised in Mississippi, with television providing a window to the larger world around him – through television news he saw the events of the burgeoning Civil Rights Movement, and through The Defenders he saw social justice played out in black and white. He studied English at Mississippi College, and earned both his Masters in General Humanities and a Ph.D. in English from the University of Chicago. He soon began to feel the pull of writing about television, questioning "how television tells stories and what those stories are about." He started with an examination of soap operas with his essay, "Reflections on the Structure of Soap Opera," and in 1974 published TV: The Most Popular Art, a genre study of the different formulas commonly seen on television – one of the first works of its kind in the United States. Thanks in no small part to this groundbreaking book, analyzing television from the humanities perspective, rather than the social science view, would become an accepted and even applauded academic discipline.
Horace followed up his first book by editing an anthology of scholarly essays about television, Television: The Critical View. It became THE reader in early television studies courses.
After 23 years of teaching at the University of Texas, Austin, where he helped build the Radio-Television-Film department, Horace took on a new venture, as chair of the prestigious Peabody Awards.
In addition, he served as a television critic for the Baltimore Sun, edited the Museum of Broadcast Communications' Encyclopedia of Television, and inspired countless budding TV scholars, including me. Today we take for granted that there are semester-long university courses offered onThe Sopranos or The Wire, but those classes are only possible because of the pioneering work done by Horace and his peers. I benefitted first-hand from the work that he did in the 1970s, and as a result, I'm a producer at The Interviews: An Oral History of Television.
Sitting down with Dr. Horace Newcomb for an afternoon is one of my most cherished experiences from my time here at the Television Academy Foundation. So Horace, thank you for motivating generations of scholars to examine the stories the small screen has to tell, and thank you for giving a doctoral student a sense of belonging to a field that matters. To think critically about what we see on television isn't trivial. It's crucial. Perhaps now more than ever.
Watch Horace Newcomb's full interview.
- Adrienne Faillace