Talkin' WERK with RuPaul Charles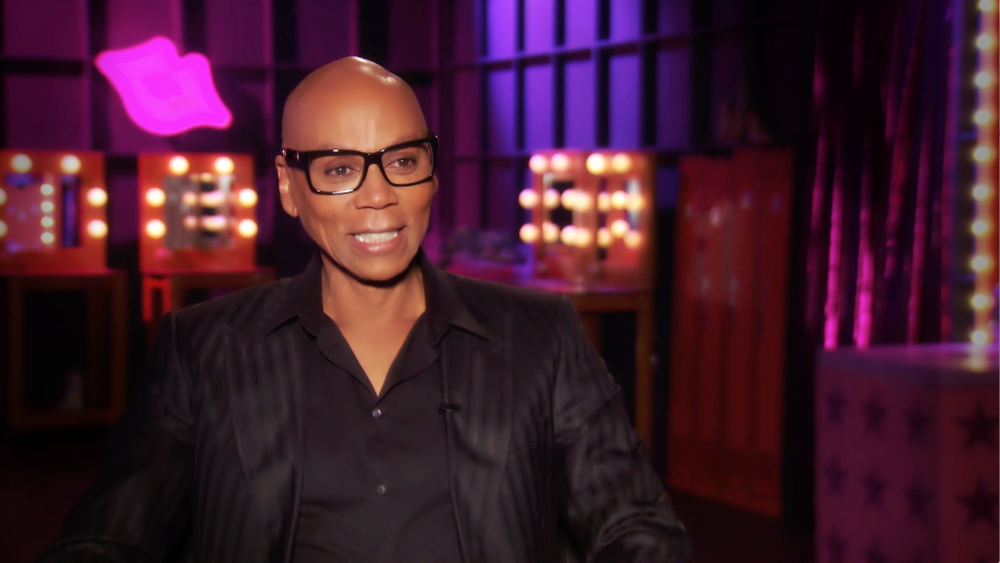 In 1993, RuPaul's star was just starting to rise as I built my career as a young producer in New York. I'd gotten a gig working on HBO's Real Sex, and was thrilled to be assigned to an episode about party producer Susanne Bartsch and the troupe of drag performers who brought a distinctive and outrageous brand of glamour to her infamous, glittery NYC events.
RuPaul Charles was among the group of eight or so drag queens we flew to Miami with Susanne for a two-day shoot. His song "Supermodel" had just been released, and he was to perform the song onstage for our cameras. I remember so well how he politely declined being photographed getting made up; the other queens had no problem with this. And I would never forget his joyous persona both in and out of drag when he sat down to talk about his hard-fought journey to stardom.
When he took the stage to perform "Supermodel," the sold-out crowd at the club was, well, bonkers. Everyone was dancing and posing and feeling the sheer energy of the song and the performer himself – shouting together the final line, that one thing to say, "You better WORK."
It was my lucky day in June of 2018 when -- now as the executive director of the Television Academy Foundation -- I learned that our Interviews team had landed a sit-down with RuPaul as our 900th interview. Believe me, I did not hesitate to commandeer the interviewer role and get myself in position to talk again with one of the most inspiring performers in television. We only had an hour with him – and what an hour it was. RuPaul has not only influenced television; he's been equally influenced by television.
And while he is humble about his impact on television and culture (especially with The RuPaul Show and RuPaul's Drag Race), the power of what RuPaul has boldly put onscreen over the years can't be denied.
RuPaul's notorious playfulness was evident during our conversation – but there was something else, too: a deep thoughtfulness and spiritual perspective now blended with his longtime message of love and acceptance. Among many of life's challenges, both of us had experienced the loss of our mothers, and he didn't hold back his emotion when remembering his mother's love and support throughout his career.
Enjoy watching this conversation -- with an artist who has opened so many eyes and minds and hearts for so many years.
I can't wait to see what he does next.
- Jodi Delaney
See the full interview with RuPaul Charles here.