Spin-offs: The Good, The Bad, and "The Tortellis"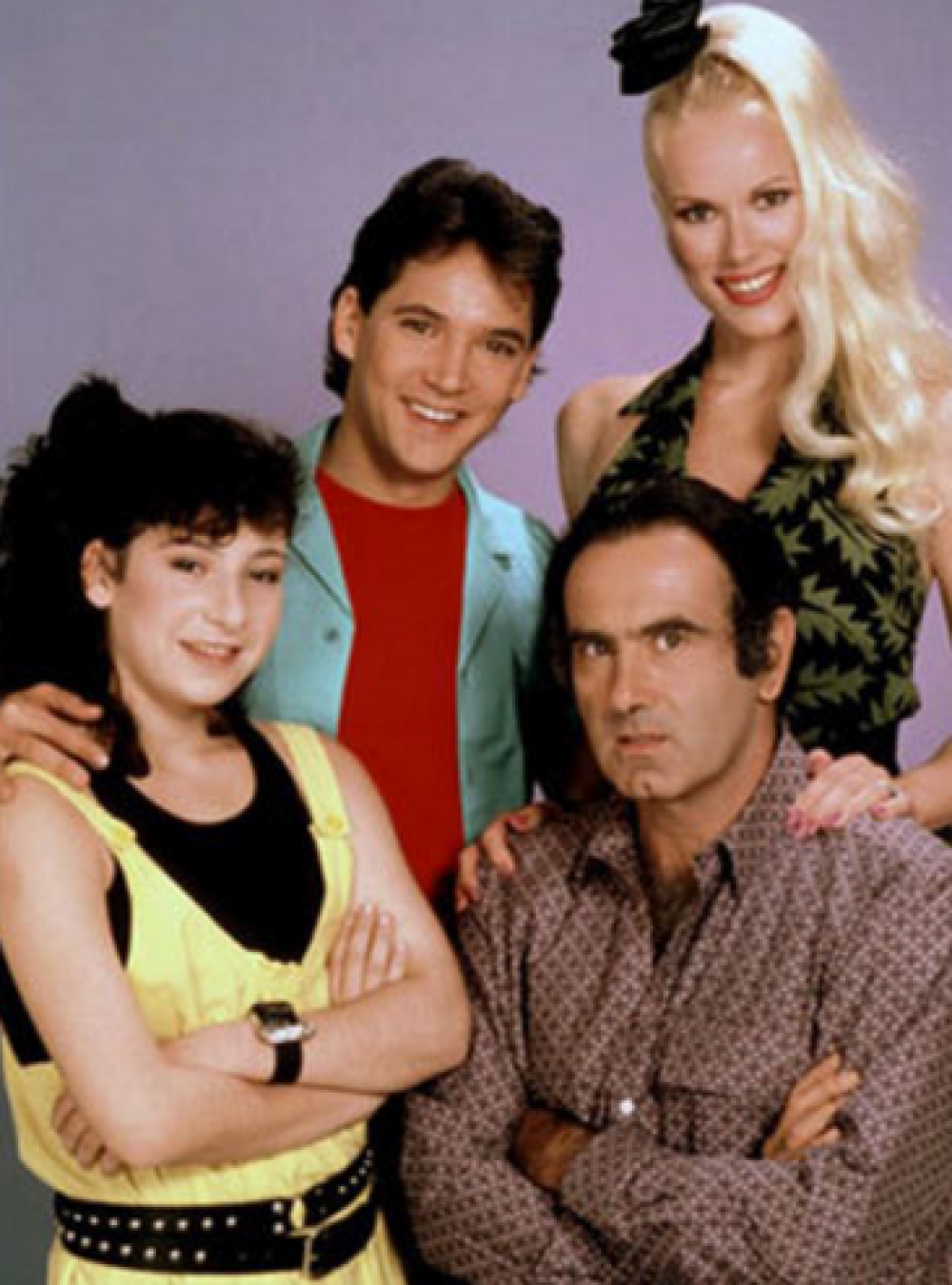 One thing remains constant in the ever-changing landscape of American Television: where there's a successful series, there is always the possibility of a spin-off. The temptation to remove a supporting character and give him/her a series of their own is always strong. But it can be a dangerous proposition. You're removing one of the elements that made the parent show a success, and television history is littered with failed spin-offs. But some succeed and in rare instances surpass the ratings of their parent show. Laverne & Shirley became the number one show on television in 1976, leaving Happy Days in its wake. The Tracey Ullman Show was cancelled in 1990, but its spin-off, The Simpsons, is still on the air 26 years later.
The concept of the spin-off wasn't unique to television. An early example is when the radio program "Fibber McGee and Molly" spun-off the character of "Throckmorton P. Gildersleeve" for his own show, "The Great Gildersleeve." It was a big hit with audiences. One of the first television spin-offs was The Andy Griffith Show, whose characters were first seen on The Danny Thomas Show. Later, The Andy Griffith Show itself spun-off both Gomer Pyle, U.S.M.C. and Mayberry R.F.D.
Spin-off mania really took hold in the '70s. The three big parent shows of that decade were The Mary Tyler Moore Show, Happy Days, and All in the Family. All in the Family begat Maude (which begat Good Times), The Jeffersons (which begat Checking In), Archie Bunker's Place, Gloria, and finally in 1994, 704 Hauser. Happy Days spun-off Laverne & Shirley, Blansky's Beauties, Mork & Mindy, and Joanie Loves Chachi. The Mary Tyler Moore Show gave us Rhoda, Phyllis, and Lou Grant. Valerie Harper was hesitant to leave The Mary Tyler Moore Show, fearful of what might happen if Rhoda failed. Mary reassured her.
Valerie Harper was lucky. Rhoda was a hit, and she never looked back. Not as fortunate were Norman Fell and Audra Lindley, who were happy playing "Stanley Roper" and "Helen Roper," the landlords on Three's Company. ABC begged them to do a spin-off, and promised them they could return to their parent show if it didn't work out. Well, The Ropers was not a hit with audiences. And the producers found that Don Knotts, who'd replaced Fell and Lindley, was a fan favorite on Three's Company and didn't require two salaries. The show lasted four more years, but "Stanley" and "Helen" were never heard from again, much to Fell and Lindley's dismay.
Cheers would seem like a natural breeding ground for spin-offs with several supporting and recurring characters from which to choose. The producers resisted until 1987, when "Carla Tortelli's" ex-husband "Nick" was given a show, The Tortellis. It lasted half a season. They had much better luck waiting until Cheers ended and giving Kelsey Grammer's "Frasier Crane" his own show. Legendary television director James Burrows talked to us about the challenges of spinning-off a supporting character to his very own show.
Many times, it just doesn't work out for even the most successful of parent shows. M*A*S*H ran for eleven years and was considered the gold standard for television comedy writing. When it ended in 1983, CBS decided to follow several M*A*S*H characters back to the states, where we found them working in a VA hospital. Creator Larry Gelbart discussed with us why AfterMASH never quite caught on with audiences.
Even the fabled "second Golden Age of Television" has spin-offs, with Breaking Bad giving us Better Call Saul and The Walking Dead begetting Fear the Walking Dead. The spin-off isn't going away anytime soon.
For more fun discussions of spin-offs and their parent shows, spend an afternoon searching The Archive!
- by John Dalton