So You Want To Write For Television...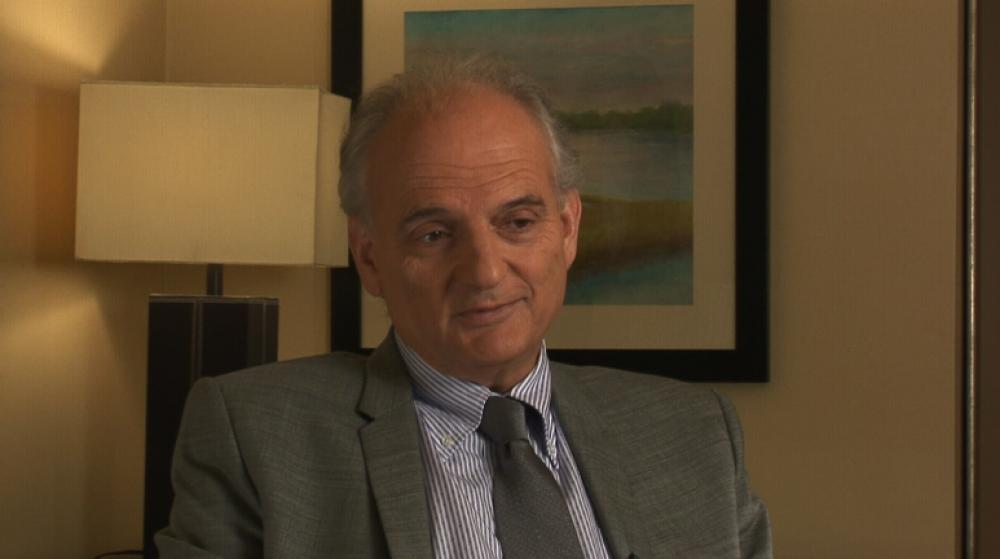 As a cataloguer for The Archive of American Television, each day I work here is an education. I listen to the life and career stories of the actors, producers, directors and tech professionals who have created and shaped television for the last 70 years. But by far the biggest treat and best education for me has been cataloging the writers in our collection.
Early on in my job here, I viewed our three-and-a-half-hour long interview with writer Ellen M. Violett from 2008. She was not a person I'd ever heard of at the time. I was captivated by her entire interview. This woman, who excelled in the 1950s, in what at the time was a man's medium, was remarkable to me. She brought Shirley Jackson's "The Lottery" to a wide audience for the first time in a critically acclaimed live production, and adapted several stories for Omnibus. In 1962, when NBC needed the impossible done - cutting down Daphne du Maurier's novel "Rebecca" into a 52-minute slot - they called on Ellen Violett, who was able to do it brilliantly. Here, Violett talks about writing adaptaions vs. original works, and why she feels television is a unique medium:
When I was assigned to work on Kay Alden, I figured it was going to be a chore, as daytime serials are not my favorite genre. However, once again I listened to her story enraptured by this person who was an academic who decided to use her writing talents to bring controversial and important women's issues to the fore as head writer for The Young and the Restless.
Our marathon five-hour interview with David Chase from 2008-09 is nothing less than a master class in writing for television. He takes us through his early years writing for Kolchak: The Night Stalker, and later for The Rockford Files. He discusses at length navigating the television industry to finally arrive at his magnum opus, The Sopranos. Most interestingly to me, Chase discusses the concept of "network morality" (which dictated that a regular character must be punished or learn a lesson for any misdeeds within an episode) and how he struggled against it not only at the network level, but in his own mind. That struggle helped liberate television and made the landscape possible for anti-hero characters like Breaking Bad's Walter White and Mad Men's Don Draper.
Speaking of The Sopranos' writers, watching our six-hour interview with the well-spoken and urbane Matthew Weiner is a great way for any aspiring writer or fan of Mad Men to spend an afternoon or evening. And our interview with Boardwalk Empire creator Terence Winter is essentially a brilliant, hysterical, four-and-a-half hour Horatio Alger story on how to make it in the television industry. His Archive interview is every bit as entertaining and inspiring as any show he's ever written.
Back in 2008, my friend Nathaniel Halpern moved to Los Angeles to pursue a career as a television writer. I told him about the Archive and he's watched all of the above-mentioned interviews and many more. As of this writing he's on the writing staff of ABC's Resurrection, and also worked on WGN's upcoming series, Manhattan. He had this to say about the Archive: "For years I've consumed the Archive interviews with great interest and have found them to provide an unique television history education. The candid in-depth style paints vivid portraits of how careers were born and thrived in the ever-changing television landscape."
I believe that any aspiring television writer would do well to take advantage of our extensive and comprehensive Archive interviews. They comprise nothing less than a free education from the most successful people in the history of the medium.
- by John Dalton