Show Creator Stephen J. Cannell has died— Archive interview Online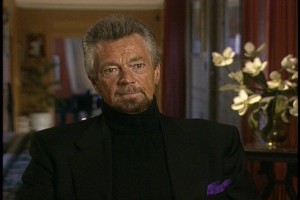 Stephen J. Cannell spanned many decades as a writer-producer, where he helmed such series as The Rockford Files, The Greatest American Hero, 21 Jump Street, Wiseguy, and The Commish.  He won the Emmy Award in 1978 for The Rockford Files (Outstanding Drama Series).
Interview description:
Stephen J. Cannell was interviewed for three-and-a-half hours in Pasadena, CA.  Cannell talked about the challenges of battling dyslexia and using his innate storytelling ability to break into the television business.  He described his work with Jack Webb on the series Adam-12 for which he served as head writer/ story editor.  He discussed his continued work in series television as a creator/ producer, on such series as Toma, Baretta, Baa-Baa Blacksheep, and one of the biggest hits of the 1970s, The Rockford Files.  For Rockford, he talked about creating the series, selling it to the network, and working with series star James Garner.  He spoke in great detail about his hit series of the 1980s and 90s, which included The Greatest American Hero, The A-Team, 21 Jump Street, Wiseguy, and The Commish.  Throughout the interview, Cannell spoke about his approach to storytelling and characterization as well as the processes involved in producing a series for television.  The interview was conducted by Stephen J. Abramson on June 23, 2004.