Remembering Walter Grauman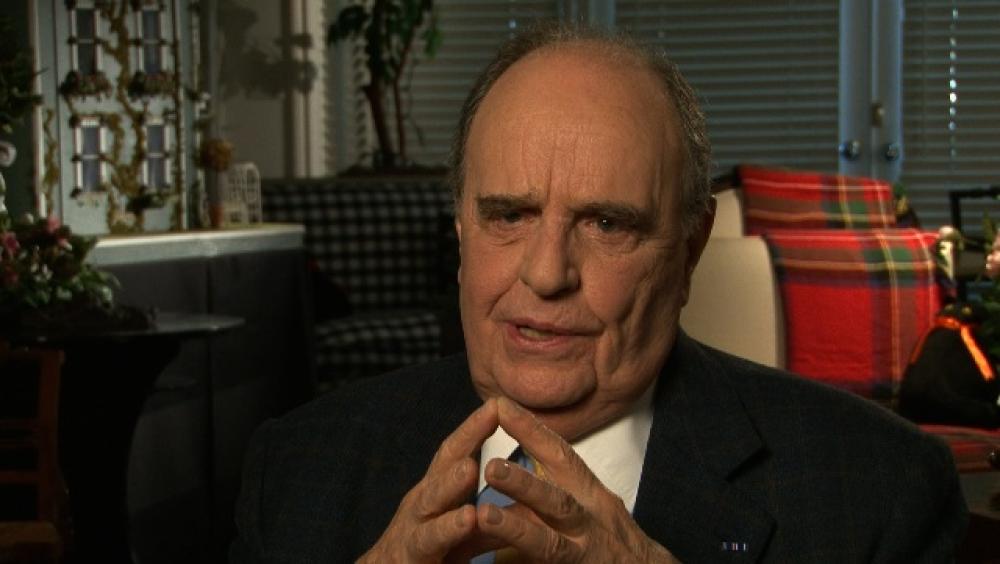 We're sad to hear that director Walter E. Grauman passed away on Friday, March 20, 2015 at the age of 93. Grauman began his career in the television industry as a co-producer (with Alan A. Armer) of the talent-search series Lights, Camera, Action. He broke into network television directing for producer Albert McCleery on the live anthology series Cameo Theatre, and was subsequently hired to direct Matinee Theater. He soon accepted a job as a producer-director on The Untouchables. Throughout his career he worked with notables Charles Bronson (Colt .45), Robert Stack (The Untouchables), Peter Falk (Columbo), Buddy Ebsen (Barnaby Jones), and Natalie Wood (The Memory of Eva Ryker). He also directed Murder, She Wrote, the television movie The Forgotten Man, and the series Peter Gunn.
Below are some excerpts from his 2009 Archive interview:
On The Untouchables:
On directing Murder, She Wrote:
I would shoot totally out of sequence. I'd had years of experience and I could shoot half of a scene with Angela [Lansbury] and I'd complete the scene later in the day after she'd gone home. She'd be on camera, lit and everything, as soon as I could get it done. She'd leave and then I'd shoot the rest of the scene. I could juxtapose them like that and that helped her a lot.
On advice to an aspiring director:
Stick with what he visualizes. Make what he sees in a script come to life on the screen and don't let the production manager or the producer or any of the bean counters dissuade you. As a matter of fact, I'll tell you one true story. Blake Edwards hired me very early on in my film career. He said, "I've seen your work and I want you to direct Peter Gunn." We were having lunch. And I said, "Well gee, that's great, I would love to," and so on and so on and I was thrilled. He said, "Now I want to tell you, there is a production manager on this show who is a mean SOB, and he's going to give you a lot of trouble. And I want you to remember it's your name on your film and you tell him to go straight to hell." I said, "Who is this guy?" He said, "He's my father, Jack McEdward." It was his father. And he was tough.
On how he'd like to be remembered:
As a decent human being and a caring man.
Watch Walter Grauman's full Archive interview and read his obituary in Variety.