Remembering Walter C. Miller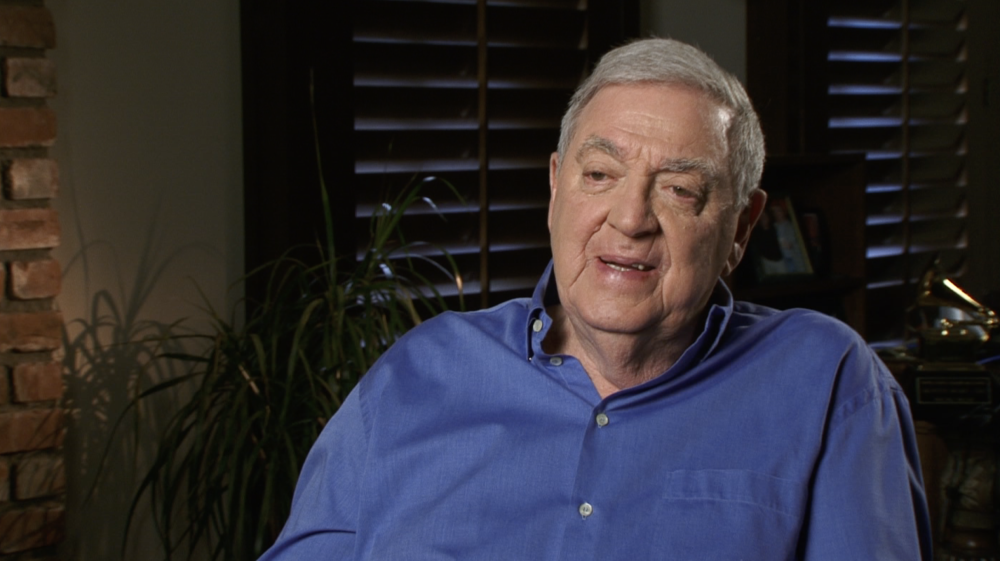 We're sad to learn that director Walter C. Miller has passed away at the age of 94. Miller began his television directing career on Sing Along with Mitch, before working on live television shows including The Bell Telephone Hour. He directed TV specials for stars from Barbra Streisand and Debbie Reynolds to Anne Bancroft and Doug Henning, and was the longtime director and producer of the Grammy Awards. He also directed and produced other awards shows throughout the years, including the Tony Awards, the Country Music Awards, and the People's Choice Awards and was the winner of five Emmy Awards.
Below are some selections from his 2011 interview:
On the importance of the crew when working on a live awards show:
You've got to talk about the crew. The crew itself. A camera guys. The technical guys. The guys that make all this happen for you. If you weren't on the side of those guys, and that's where I come from originally, you make a big mistake. And if you think you're above that gang, it's over for you. You need those people. And those people care and they go right to the edge of the fire with you. I've worked with guys for years and years and I have such respect… these are special people. And the P.A.'s as well. The stage managers. If you don't respect that crew, you're not going to get a good show. You're not going to get the best from them because they're good. They wouldn't be there if they weren't good. You don't choose bad people. …So just remember it and respect them.
On his demeanor on set:
My demeanor on set doesn't change. I am what I am. I'm not Popeye the Sailor man, but I am Walter Miller. I'm a smart ass and I going to say things, and I think it's what my people look forward to and that's the way I roll and that's the way I go. I mean, I'm going to say it and most of them can handle it. I can handle the comics back and forth you know, some of them appreciate it and some of them don't, but I think it works.
On the advice he gave his children, who are both in entertainment:
The only thing I ever say to them, because I feel I trust their ability and trust their concepts and I think the only thing that is important to me, do your homework. Don't walk on that set and not know what you're going to do. You owe it to yourself and you owe it to the people. Don't walk in unprepared.
Watch Walter C. Miller's full interview and read his obituary in Variety.