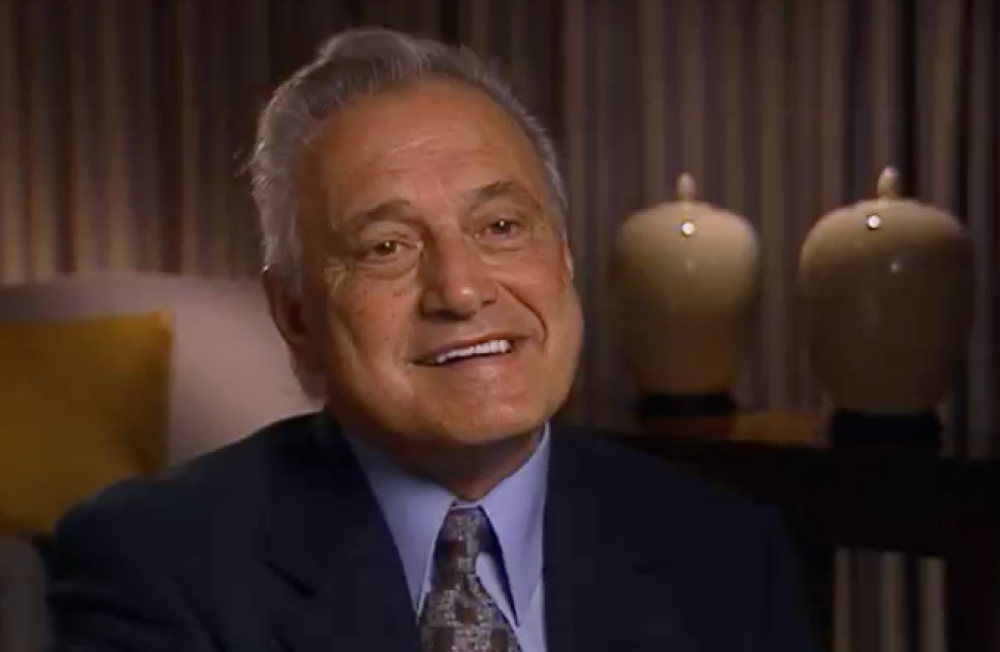 We're sad to learn that director Tony Verna passed away from acute leukemia on Sunday, January 18, 2015 at the age of 81. Verna broke into the business in local television at WCAU-TV in Philadelphia, where he worked on the local show Big Top and the original version of American Bandstand, then titled Bandstand. Verna is best known for his groundbreaking invention - the instant replay for sporting events - which he created in the wake of the Kennedy Assassination for the 1963 Army/Navy football game. He directed football, baseball, and horse-racing events for CBS Sports, and directed Live Aid, Sport Aid, and Global Prayer for World Peace. Verna directed for the 1960 & 1984 Olympics and the 1990 Goodwill Games, and throughout his career worked alongside legendary sports announcers, including Pat Summerall, Jack Whitaker, Dizzy Dean, and Vin Scully.
Below are some selections from his 2004 Archive interview:
On his first job in sports broadcasting:
I started at WCAU in 1953. Before I knew it, I was out in the game. I guess I was actually paid by CBS as a freelance director in '55, which would have made me about 22. It was a little scary. I wasn't worried about the lenses and the cameras and the rest of that as much as I was worried about the talent. These guys were my grandfather's age. They weren't even my contemporaries. Later on I got along great with Mantle and DiMaggio. Dizzy Dean and Red Grange, Red Grange was like Jim Thorpe. You know? Working with those guys was intimidating at first.
On the first use of instant replay and how it changed football:
On how he'd like to be remembered:
Son of a photographer. Son of immigrants. Invented the instant replay. That's if it's limited wording on the tombstone.
Watch Tony Verna's Archive interview here and read his obituary in The Los Angeles Times.