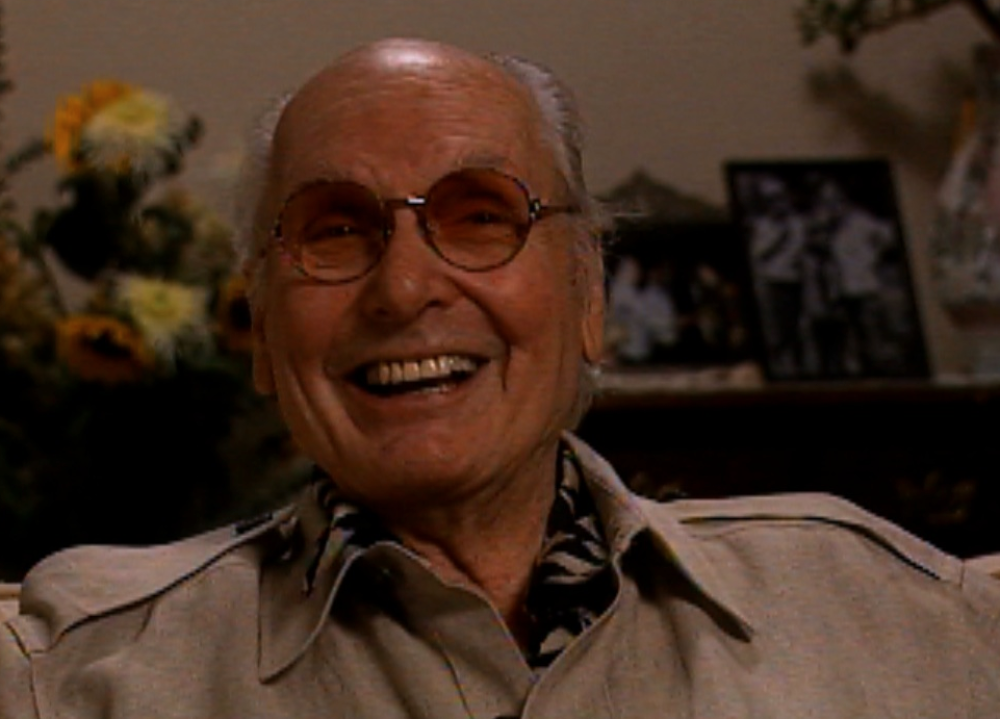 We're sad to learn that director Sid Smith passed away on Tuesday, January 13, 2015 at the age of 93. Smith started out directing television commercials and soon became an AD on Eddie Condon's Floor Show and Your Hit Parade. He directed and/or produced The Jimmy Durante Show, Wide Wide World, and The Bell Telephone Hour, and enjoyed a seventeen-year association with Bob Hope, directing his television specials. Smith also directed several variety/award shows, including the Miss USA and Miss Universe Pageants, Circus of the Stars, and The Emmy Awards, directed Elizabeth Taylor in her Elizabeth Taylor Goes to London Special, and worked with PBS' Bill Moyers.
Below are some selections from his 1997 Archive interview:
On staging a ballet for The Bell Telephone Hour:
That was just kind of a fun thing to do, a tour-de-force of cinematography matched with dance. Ballet is really not meant for television, because ballet is best seen in profile so you can see the lines of arabesque and jetes and all of the great ballet movements. Yet the camera is best when things are on axis. It's very, very tough to shape ballet for television. And I did a lot of that with the choreographer. I said, "Don't do that across there, do that down here." I kept things on the axis, so you partly see the line, but still you get the feeling of depth and movement, which you never get if they're always going across the screen right up above.
On working with Bob Hope:
I just was always kind of in awe. We'd be walking along on the way to a location and he'd start telling me a joke. I couldn't believe it - here's Bob Hope telling me a joke. It's a knock-knock joke. I'd think, "My God, what is this?" But that went on for seventeen years and we seldom disagreed.
On his directing style and advice to aspiring directors:
On his legacy:
Watch Sid Smith's full Archive interview here.