Remembering Shelley Berman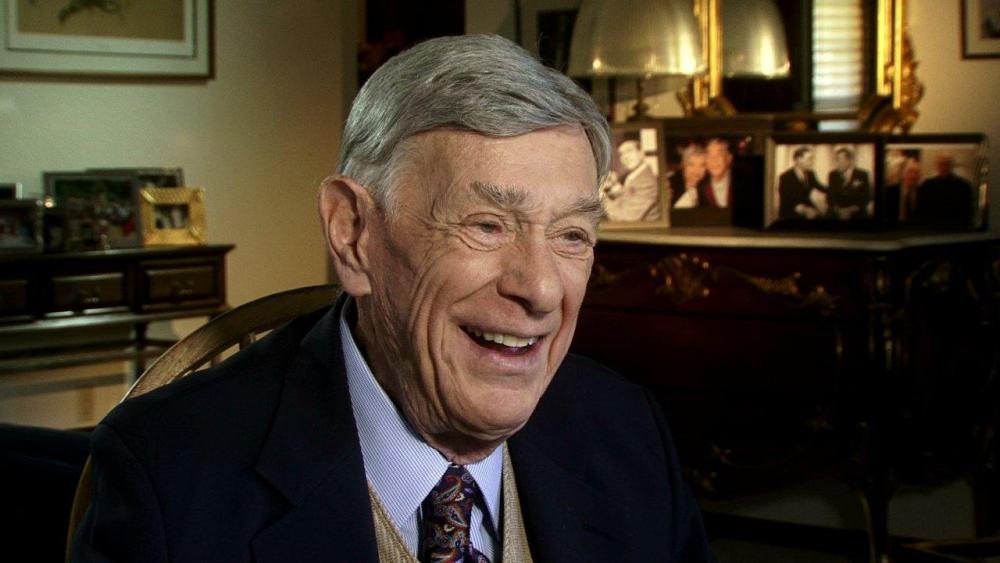 We're sad to learn that comedian Shelley Berman has passed away at the age of 92. Berman began his career studying acting at the Goodman Theater in Chicago, and went on to perform on The Steve Allen Show and to appear 22 times on The Ed Sullivan Show. He also starred in a classic episode of The Twilight Zone ("The Mind and the Matter") and, in later years, was nominated for an Emmy Award for his role as "Nat David" on Curb Your Enthusiasm.
Below are some selections from his 2012 interview:
On dealing with television censors:
"I guess there might have been times when you had to be sure that you're not going to do anything that would hurt the show. … I really didn't spend a whole lot of my time worrying about whether it can get by the censors. I knew my audience in a nightclub, anywhere; I knew my audience. And I was going to do something that was going to make them laugh."
On his starring role on The Twilight Zone:
"I picked up my phone, and this fellow said, 'I am Rod Serling. I want you to do one of my shows. Is that okay?' Well, besides almost dropping the phone …I said, 'Great, I'd like to do that.' … The premise of the episode is that I want everybody to change. I want everybody to be like I am. That's the way the world should be. Exactly like I am. And so everybody on that show had my face. It was incredible, what they did, how they photographed it and did it. The people all had that mask of my face. And it was very scary to see. … But it was a kick. Everybody liked it. I liked it. And people still compliment me on it."
On appearing on The Ed Sullivan Show:
"It could be wonderful. It could feel great. And he could treat you as if you are the most wonderful thing in the world. That's really where it is. And I had the good luck of pleasing him almost always. … When I got off the stage I knew to march right up to his office. You don't go to your dressing room; you go to his office so he can tell you that you're no damn good. Or he can tell you, how long do you have to be? There are other people on that stage. He was very, very demanding, but he was never demanding in a way that was career ruining or career frightening. He just had a good way. I had [22] times with him. And it wasn't enough."
Watch Shelley Berman's full interview and read his obituary in The New York Times.