Remembering Richard Matheson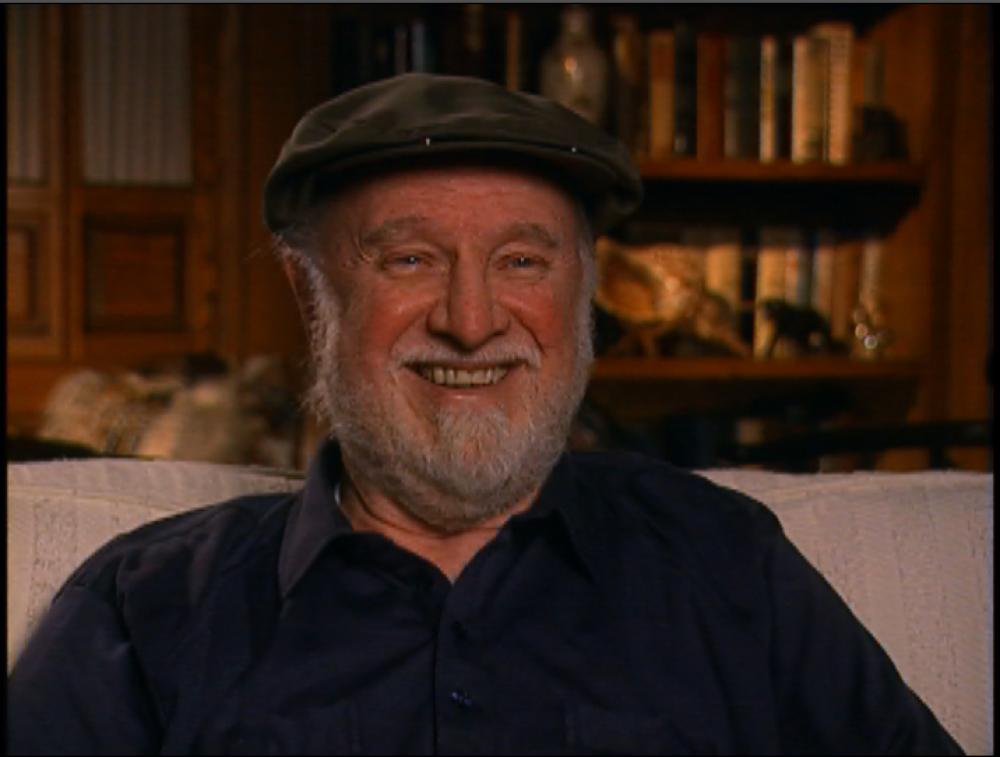 We're just learning of more sad news today, writer Richard Matheson passed away yesterady at the age of 87. Matheson wrote the memorable Twilight Zone episode, "Nightmare at 20,000 Feet," among many others, wrote for Star Trek and The Alfred Hitchcock Hour, and penned the novel I Am Legend and the screenplay of "Duel."
Below are some excerpts from his 2002 Archive interview:
On the idea for The Twilight Zone episode "Nightmare at 20,000 Feet":
I was on an airplane and I looked out and there were all these fluffy clouds and I thought, "gee what if I saw a guy skiing across that like it was snow?" Because it looked like snow. But when I thought it over, that's not very scary, so I turned it into a gremlin out on the wing of the airplane and it was published as a novel at first and then I sold it to Twilight Zone.
On Rod Serling's day-to-day involvement with The Twilight Zone:
He was always so involved and it disturbed him I think... he had so much trouble with the censors… well the only way he could make a statement was to do it in the form of fantasy or science fiction, which is what he did. All of the so-called "statement stories" were done by him. Chuck Beaumont and I, we just did the sort of story type things. No statements.
On writing the TV movie "The Night Stalker":
I was called into ABC and they had sent me this book. An unpublished novel by Jeff Rice called, I guess, The Night Stalker. And it appealed to me. The idea of a vampire in Las Vegas, because there probably are vampires in Las Vegas because people stay up all night there and sleep all day. I met Dan Curtis and he was going to produce it. He didn't direct that one. He directed the sequel. I remember that was another one of those situations where I went, my wife and my kids, we went on a camping trip and we stopped in Las Vegas and they were shooting it there and when I saw the script it had all these colored pages in it and again I thought, "oh God here we go again." And I got angry and I left and then when I saw the thing I realized that it really was fundamentally what I had written. I was not unhappy about it.
On advice to aspiring writers:
On how he'd like to be remembered:
As a writer. As a storyteller. I've always said that's what I am. I'm a story teller, and beyond that, I hope that they will say that I did change some of the thinking, and I think so. You know, like I've gotten letters, a person would write to me and say, "my mother is dying and she read your book and you know, she was terrified of the whole idea of dying and she read your book and she's just in perfect peace now." And I think, "oh that's it. You can't do any better than that as a writer." And I would like to have an effect on a lot of people. A positive effect on a lot of people because, you know, positive effects are what we need in the world.
Watch Richard Matheson's full Archive interview and read his obituary in The Los Angeles Times.