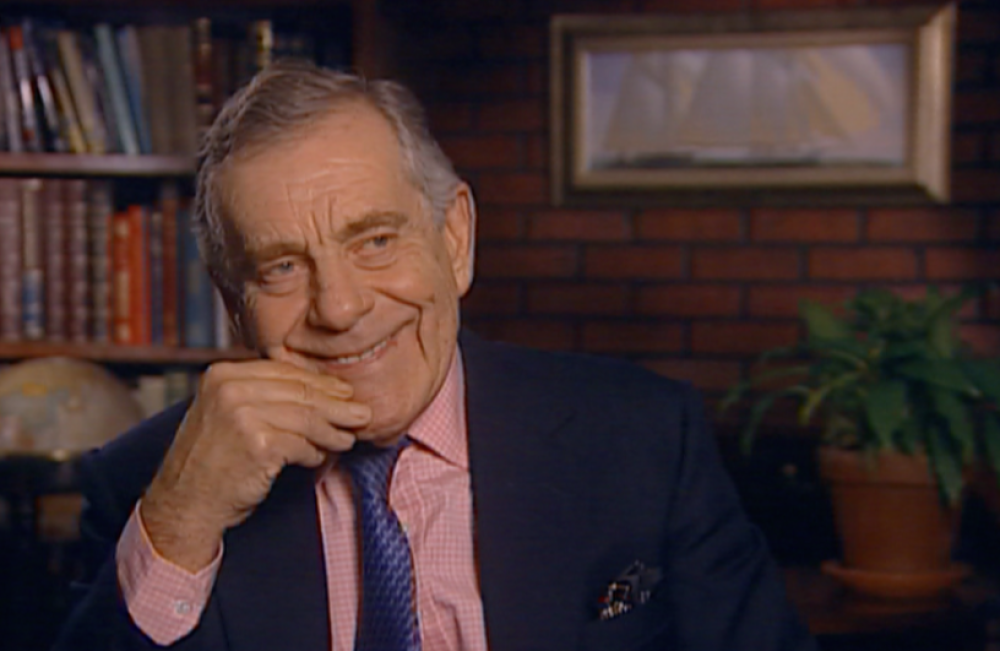 We're sad to learn that news correspondent Morley Safer has passed away at the age of 84. His retirement from 60 Minutes had just been announced last week, and 60 Minutes featured an hour-long special dedicated to Safer's career on Sunday. Morley Safer began his journalism career in his native Canada, before becoming London Bureau Chief for CBS, a title previously held by legendary newsman Edward R. Murrow. Safer then went on to cover the Vietnam War, doing stories so raw and groundbreaking, particularly his coverage of Cam Ne, that he helped changed public opinion about the war. He also faced backlash from the Pentagon, but CBS maintained their support of him. Safer joined 60 Minutes in 1970 and continued on as a correspondent for the news magazine until just last week. During those years, he conducted interviews with notables from Katharine Hepburn to Jackie Gleason, Betty Ford, and Ruth Madoff.
Below are some selections from his 2000 interview:
On quintessential Morley Safer stories:
On the story process on 60 Minutes:
On the hardest and most rewarding parts of his job:
On covering the story of American soldiers burning the village of Cam Ne in Vietnam:
Watch Morley Safer's full Archive interview and read his obituary in The New York Times.