Remembering Marty Pasetta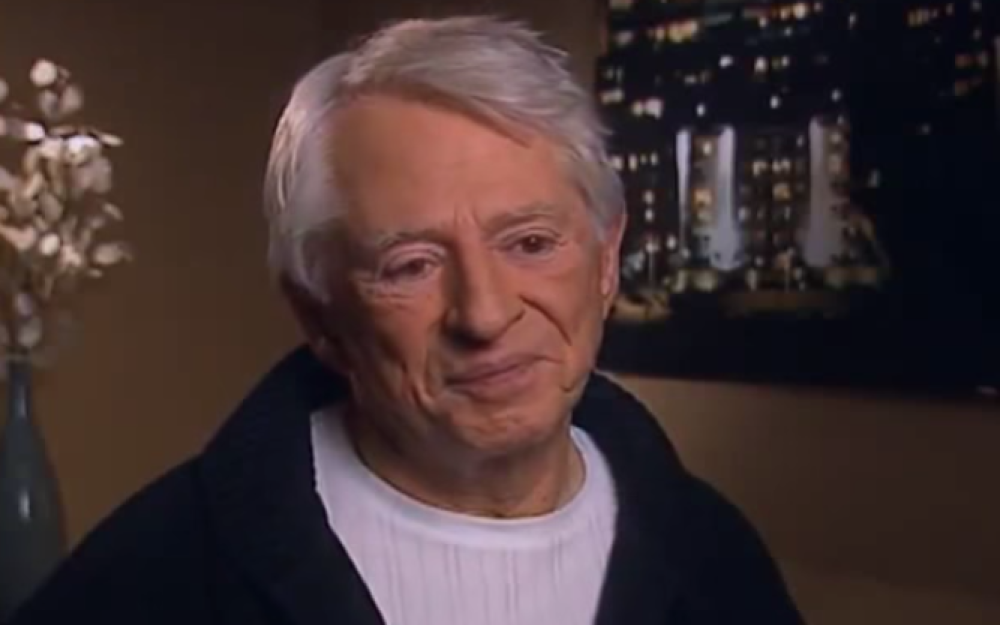 We're sad to learn that director/producer Marty Pasetta passed away on May 21, 2015 at the age of 82. Pasetta's first job in television was at San Francisco's KGO-TV in 1952. He moved up the KGO ranks from stage manager to multifaceted producer before moving to Los Angeles, where he soon became a director for several variety series, including The Smothers Brothers Comedy Hour and The Glen Campbell Goodtime Hour. Pasetta enjoyed a long association with The Grammy Awards (from 1971-78), where he was hired for the show's first live telecast. He also had a long stint as director of The Academy Awards (from 1972-88), where he instituted the live nominee screenshots and the use of seat-fillers. Several memorable Oscar moments occurred during his run as director, including the 1970's streaker, Charlie Chaplin's appearance, and John Wayne's final appearance. Pasetta directed two presidential inaugurations (Carter's and Reagan's), and his favorite project was Elvis's 1973 comeback special, Elvis: Aloha from Hawaii.
Below are some excerpts from his 2007 Archive interview:
On Charlie Chaplin at the 1972 Oscars:
On my first Oscars, we brought back a legend. He hadn't been back in this country in years and years and years: Charlie Chaplin. They said we had to have a grand, grand entrance for him. And he had a hard time walking. So I get Jack Lemmon backstage and I said, "Jack, you better stand behind him. Help him, because he wants to be able to make it out there." "How do we make an entrance?" I said, "We're going to run a film before him." I said, "Stand him right behind the screen. Right after he's finished, we're going to raise the screen." Screen went up and there he was. All the lights went down to him. Major, major moment. That had never been done before. That was a first. Hasn't been done since. So at that point, we had to get him to the podium. He was blinded and he was pretty up in age. We took him down to there – that was a genuine standing ovation that lasted for a long time. That was a major, major landmark that happened on that first Oscars. Not only the big production numbers, in the pits, all the dancers and everything else… we capped it with Charlie Chaplin. You couldn't have asked for a bigger finale.
On the Academy Awards Streaker:
Well, the streaker came at a time in the U.S. when everybody was streaking everybody. It was all over the place; it was the thing to do, I guess. It happened to everybody. And everybody was saying, "Oh, nobody's going to streak at the Oscars." We never thought it was going to happen. They accused us that we planned this. It was never planned. At least not to my knowledge. I never heard about it at all. We found out eventually that the streaker came in with a press pass. He had gotten his hands on a press pass and got backstage. The Academy had just bought a big cyclorama that year, and he came in with like a razor blade box cutter. He dumped his jump suit behind the cyc and sliced it right down and he came out of there and it was right in line behind where David Niven was. Now David Niven – we kidded about it in the afternoon… When the guy went running across the stage, David Niven says, "And he didn't have any shortcomings." That was his line. I also said, to everybody in the booth, "Well, let me tell you something - he also wasn't Jewish." That's a true story.
On John Wayne's final appearance at The Academy Awards:
He was on with Sacheen Littlefeather and we said we gotta get him back because he doesn't have much more time. He wanted to come and we all said we should do that. We brought his mobile home right down next to the backstage door. He came in, we sat in the afternoon, and he'd talk for an hour giving stories. I mean he was a wonderful, wonderful, wonderful man and we knew that we didn't have to do anything. Because all we had to do is let him come out there and the place would come unglued and that's exactly what happened. It was incredible timing because he didn't last much longer after that. It would have been a terrible shame if he didn't come on the air that year. They would have missed this incredible man. That's what he was - an incredible man.
On enjoying his work:
I enjoy every show I do. I don't care what it is. I don't care if it's a game show. I enjoy anything and everything because it's a challenge. Every show is a challenge. If you go in there, if you don't love, live, and breathe the show that you're doing, you shouldn't be doing it. I mean that sincerely. I don't care what it is. If it's a one minute thing, you better like what you're doing or get out and let the person that likes it do it.
Watch Marty Pasetta's full Archive interview and read his obituary in The Los Angeles Times.