Remembering James Sheldon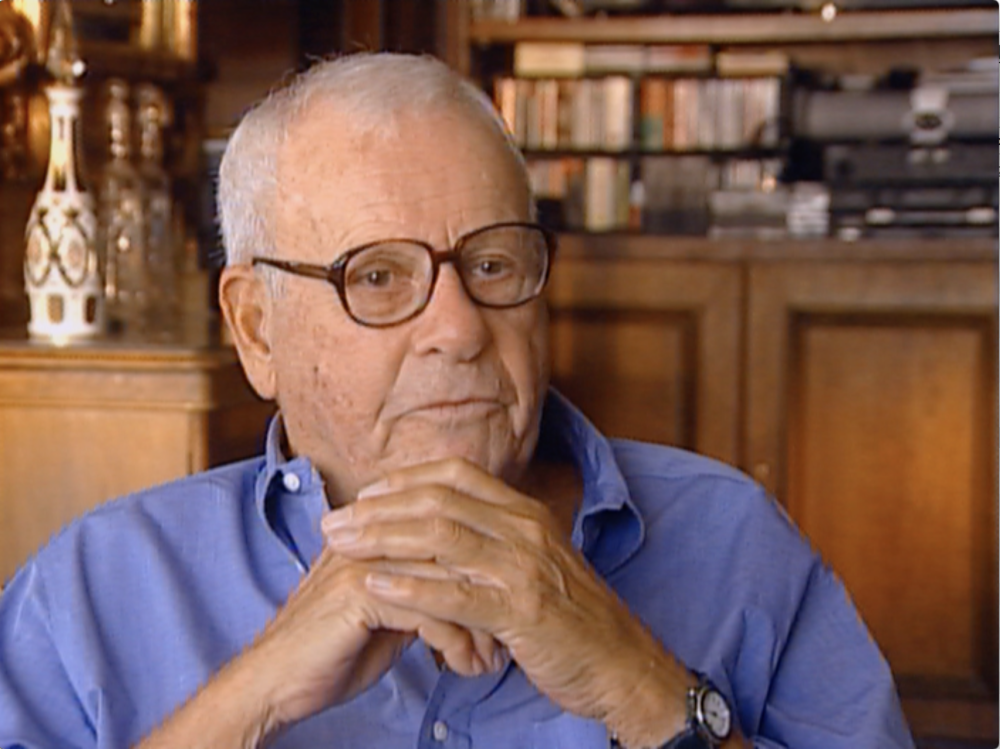 We're sad to learn that director James Sheldon passed away on Saturday, March 12, 2016 at the age of 95 from complications of cancer. Sheldon broke into the business as an NBC page, and after a few years in advertising, turned his attentions to directing for radio and television. He directed episodes of the sitcom Mister Peepers, the daytime variety series The Eddie Albert Show, the military anthology West Point Story, and the drama The Millionaire. Sheldon worked with then-budding actor James Dean in two live television productions of Armstrong Circle Theater and Robert Montgomery Presents, and directed several classic episodes of The Twilight Zone, including "It's A Good Life" starring Billy Mumy. He also directed the pilot episode of Family Affair.
Below are some selections from his 2005 Archive interview:
On being an NBC page:
A page at NBC in those days, depending upon what floor they put you on, you could be in the lobby and then you'd answer questions, you could be outside a studio, or you could be inside a studio. My first job was inside studio 8H to keep people out because Toscanini was rehearsing with the NBC Symphony, and that certainly was a very pleasant occupation.
On directing Mister Peepers:
It was an adventure because it was my show. Now, you'd think a little show like this would be in a little studio. We are in the Center Theater, which is no longer existing, but the Center Theater is like half the size of Radio City Music Hall. It seated 3,500 people. They would have big spectacles there like The American Way, and it apparently never paid for itself so they converted it into an office building, which was paying a lot, and it was a shame because it was a wonderful theater. But Mister Peepers was done from the Center Theater, which was huge, but we had the cameras on stage and the little sets -- it was a high school sort of thing -- and we had an audience. I'm not sure whether we had an audience that laughed, because there were no laugh tracks.
On directing "The Whole Truth" episode of The Twilight Zone:
"The Whole Truth" was one of the tape shows. Jack Carson was the lead, and it was about a car salesman who bought this car that made him tell the truth, and it was kind of a cute script. It worked very well. I have a copy of it. It's out on the DVDs. Jack Carson was a fairly important movie star and so I was delighted to work with him. It was a simple show that it took place all in the automobile yard, and we had cars and that was it.
On how he'd like to be remembered:
I guess i want to be remembered as a guy who contributed to an industry that started and reached great peaks.
Watch James Sheldon's full Archive interview.