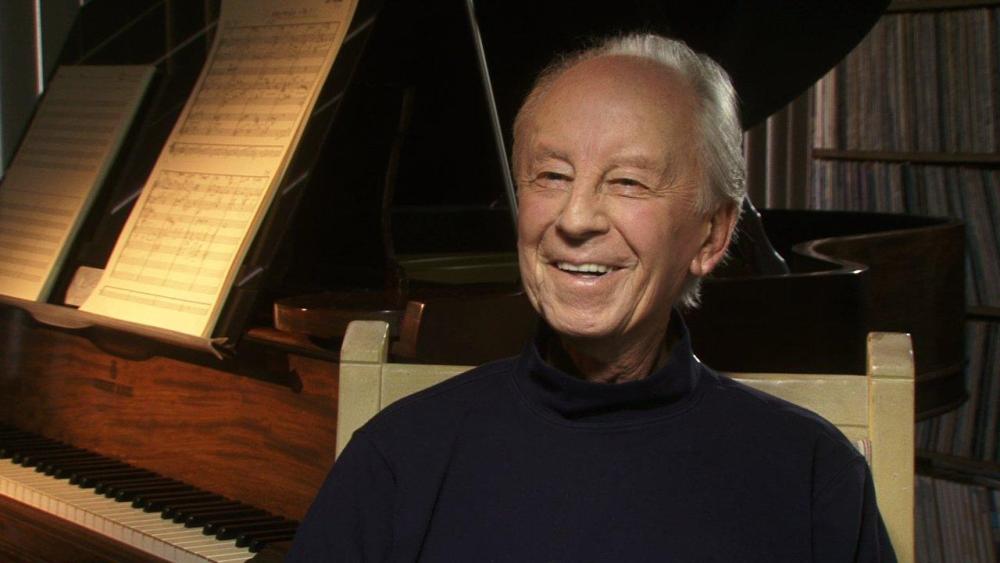 We're sad to hear of the passing of composer Ian Fraser, who died this morning at the age of 81 from cancer. Fraser directed music for Christmas in Washington, AFI specials, and The American Teacher Awards, and directed music for Julie Andrews in her many television specials (including Julie on Sesame Street). He directed music for the cult hit The Star Wars Holiday Special, conducted for The Emmy Awards three times, and directed music for the Television Academy Hall of Fame broadcasts. He also served ten terms as the Television Academy's Music Peer Group Governor, and holds the record for the most Emmy-honored composer/conductor in TV history with an impressive 32 nominations and 11 wins for Outstanding Music Direction.
Below are some excerpts from his 2012 Archive interview:
On live orchestras for television:
On Julie on Sesame Street:
Had one of my favorite lines, which I'll never forget. During the show, Julie and Kermit the Frog have a duet, and they're talking in the song. She said, "Are you ready, Kermit?" And he does this horrible coughing. She said, "Oh, Kermit, what's wrong?" He said, "Well, I've got a man in my throat," which I think was ad-libbed, and which I loved.
On advice to aspiring music professionals:
Watch Ian Fraser's Archive interview here and read his tribute from the Television Academy here.