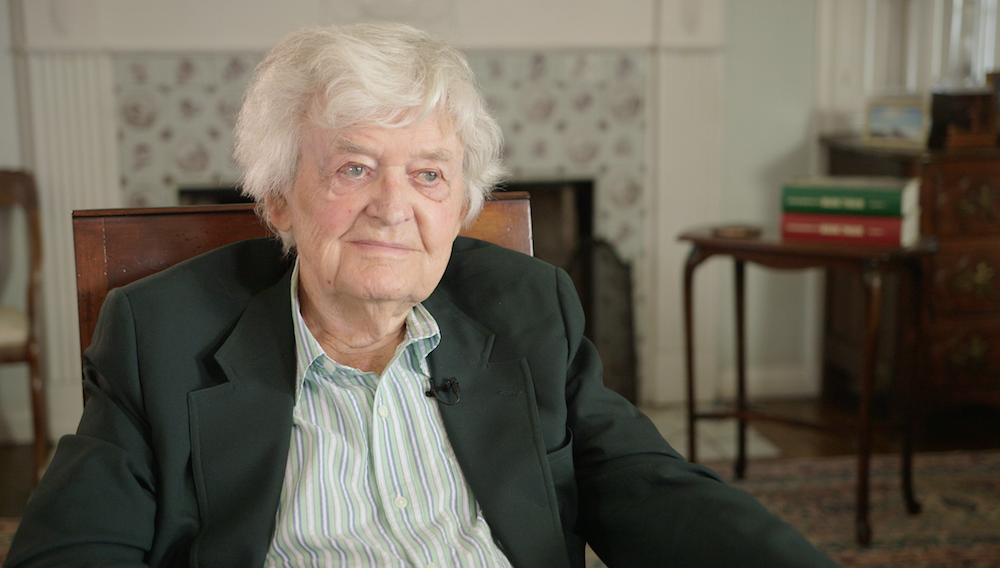 We are sad to learn that actor Hal Holbrook has passed away at the age of 95. In his long and incredibly varied career, Holbrook portrayed Mark Twain for decades in his one-man show, Mark Twain Tonight! He appeared on daytime dramas (The Brighter Day), sitcoms (Evening Shade, Designing Women), and miniseries (That Certain Summer, North and South). He was nominated for thirteen Emmy Awards and won five, played "Deep Throat" in All the President's Men and was nominated for an Oscar for his role in Into the Wild in 2007. He continued acting into his 90s, appearing on Grey's Anatomy and the reboot of Hawaii Five-O.
Below are some selections from his 2017 interview:
On creating Mark Twain Tonight!:
On working with the cast of Designing Women:
On what he likes about acting:
Watch Hal Holbrook's full interview and read his obituary in The New York Times.